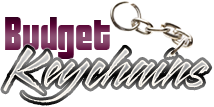 How Custom Keychains Can Be Integrated Into The Loyalty Programs – Must Read
Posted by admin
Posted on April 24, 2018
Keeping customers loyal gets the job half done for marketers because happy customers come back more often , make repeat business and bring referrals. The best way to keep customers loyal is by offering rewards and free gifts that will make them feel appreciated. Beyond offering great service and a great product, a well planned reward program will go a long way in enhancing customer loyalty.
The best way to enhance customer loyalty is through package inserts. It is a cost effective way to foster relationship with customers and drive up brand loyalty. A thank you note customized to connect with the target audience is a simple way to get started.
Here are some great ideas to integrate custom keychains into the loyalty programs.
Freebies: Popular custom gifts like keychains will make a great loyalty gift for regular clients because it is something that everyone needs. Customize these with your brand and message to make them unique and personal.  Choose from a range of popular models like bottle opener keychains or flashlight keychains among others. Custom gifts will go a long way in personalizing your loyalty programs – Go for it!
Coupon codes: Imprint coupon codes on custom keychains during special promotions and events. It will inspire the customers to check out your stores more often. By including a free gift like the daily use items of keychains, you can add more value to the loyalty gifts.
Mailer gifts: Every time they book an appointment in your salon or spa, you can consider sending them a custom keychain as mailer gift. It will not just give them a tangible gift to remember but will also enhance their brand loyalty. These little gestures will go a long way in driving up word of mouth publicity as well. A trendy keychain will make a great talking topic among everyone.
Social media promotions: You can turn your customers to your brand advocates by inspiring them to share or like your social media posts to bag attractive discounts. Make sure to include small gifts like keychains to the deal to make it tangible. When you are planning something as generic and massive like this, budget friendly gifts like keychains will make great options.
Keychains can be integrated into the loyalty programs to reveal prizes, lucky number winners and more. The best part is that these logo items will make a moving billboard in a customer's home, in their car or in their pocket. Custom keychains indeed will make a smart way to increase brand loyalty and drive repeat business.
Share more tips on using custom keychains in your loyalty programs and join our conversation.