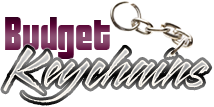 Customized Keychains- The Key To A Successful Promotional Campaign
Posted by admin
Posted on July 15, 2016
It is interesting to note that keychains can indeed be a keyfactor for a successful campaign! Just spare a thought how many times a day do we all use our keys? The answer would be countless! Have you ever thought of a world without keychains and the ordeal that the house owners and janitors around the world have to endure? Well, that sums up the significance of keychains in our daily lives.
Let's be frank about it. The most popular promotional products are the ones that are useful and logo keychains score well in this aspect. Keychains make highly practical items that will keep the keys well organized and safe. Is it not wonderful that people still rush to grab branded keychains even in this digital age of biometric locking systems!
Still thinking of the reasons for their overwhelming popularity? Here are a few things that you might not have thought about keychains.
Keychains are fun
Keychains are available in countless shapes and colors that range anything from animals and bugs to cars and sports goods shaped and more, which means that there is something special for everyone here. People will check it out and pick up their favorites right away.
Keychains get used daily
From the moment a keychain reaches a user, these get used daily. Every time a person opens their car door, office filing cabinet or the house door, they will see these custom keychains and the brand imprinted on these will enjoy countless impressions.
Keychains are long lasting
A premium quality keychain will last for over a decade or more and in some cases, these may even continue to live on forever as collectibles. So the daily impressions these make can be really staggering, which accounts for the amazing popularity of these nondescript items.
Keychains Leave a lasting Impression
Every time your recipients use logo keychains, they will be continuously reminded of your company's information on a daily basis. This makes them probably one of the most frequently viewed items among logo gifts. The best part is that keychains can be imprinted with anything you wish. Be it your website urls, logo, phone number or special deals, keychains highlight anything imprinted on these for a very long time. Available in the choicest colors and models, custom keychains make a delightful option to reach out to a mass audience.
Custom keychains indeed draw more interest than many other logo items as these pint sized items are not just warmly accepted but are actively used by the recipients. Shop right away!