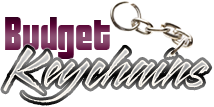 Promotional Keychains –The Favorite Choice Among Budget Friendly Handouts
Posted by admin
Posted on October 28, 2019
Not all promotional items are created equal. When you look for budget friendly items you may have to compromise on quality or popularity at times.  However, keychains make a rare genre of custom gifts that will please even the stiff upper-lipped class of audience.
Offered in an exciting range of models and colors, keychains make the missing puzzle in your promotional campaign. Whether you use it as tradeshow swag or employee gifts, keychains will never look out of place.
Keychains are Everyday Promotional Items
When you need to reach out to a diverse audience of different tastes, keychains will make a great choice. Everyone needs it to keep their countless valuable keys safe and carry it in style.  From standard plastic models to elegant metal keychains and combo models that bring together various other features with the convenience of a keychain – the list is truly impressive!
Looking for a high end executive gift? Look no further than leather keychains. Your brand and message imprinted on these will never get overlooked. Every time your recipients carry these keychains to business events, your brand and message will get a wide display.
Fun models that make interesting talking topics
Brilliantly colored plastic keychains  are great handouts for school and college promotions, corporate picnics or fund raising events. The quirky shapes and eye pleasing colors will make heads turn and draw more people towards your event
Combo Keychains Make Value Added Gifts
Do you have clients that need more than just an ordinary keychain? May be people who pursue hobbies, lead an active and busy life or a big DIY fan? Check out our multi tool keychains that offer the features of many other items. Multi tool keychains will please even the hardcore DIY fans who believe in fixing things and carrying out minor repairs all by themselves. Needless to say, your brand and message will get a lot of attention among the thriving clan of DIY fans and tech geeks.
Models like  bottle opener keychains will make a great party favor or handout to promote your clubs, concerts or party nights. Anyone who gets these items will have a bottle opener to pop the top of their bottles every time they carry their keychains! Well, doesn't that sound cool?
Flashlight keychains make a sensible handout during fall and winter promotions. It will make them feel safe in the dark nights and during power outages while your brand becomes their best companion during tough times.  Your fan base is all set to grow exponentially when you have custom gifts like these on hand!
Need more? Browse our collection to choose a model that matches your budget and promotional theme.  Finding a perfect model is as easy as 1-2-3 at budget keychains. Try it to believe it!