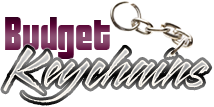 Novelty keychains for Bicycle Race promotions
Posted by admin
Posted on October 30, 2019
Cycling, also known as biking is not just a popular leisure activity but an ecofriendly means of transportation as well. The number of American cyclists has increased to 47.5 million in 2017 and the number of young adults who participated in bicycling has remained stable at around four million.
The U.S. bicycle market has an annual revenue of six billion U.S. dollars. In 2017, mountain bikes with a retail value of almost 580 million U.S. dollars were sold in the United States. Studies show that on average, people spend about 22.6 U.S. dollars on bicycles per year in the country.
In the coming years, the popularity of cycling is expected to go up as a non polluting transportation option and the trend of biking to work is catching the fancy of mostly young people. Cycling events have also evolved as a popular sport in the country. More than 160 million people attended cycling events in the United States in 2018.
Looking for a promotional gift to raise funds for the local cycling clubs or a sponsor gift for the upcoming junior cycling championships? We have something interesting in the form of Bicycle Shape Bottle Opener Carabiner Keychains.  The bicycle shape of these keychains will make it the most appropriate handout for any cycling event while the bottle opener on it will enhance its utility.
Carabiner feature will ensure hands free convenience for the cyclists that will let them keep the keys tagged to their belts or backpacks. Offered in a wide range of brilliant color choices, these logo items make an affordable handout for any cycling event.
Make use of the imprint space of 3/4″ x 5/32″ over these keychains to highlight your brand and message. The unique shape of these keychains will make it fit the theme of the event and  grab easy attention of anyone who sees it. These keychains will make interesting souvenirs for cycling fans as well. The promotional message imprinted on these keychains will thus remain in the eye span of your audience for a long time- after the event.
How has been your experience of using bicycle shaped keychains in your events? Do share your experiences with us to join an interesting conversation.