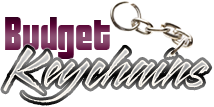 How Effective Are Keychains As Promotional Items?
Posted by admin
Posted on October 25, 2019
The basic objective of every marketing strategy is to grow the business and stand out in the tough competition, even with a limited budget. This is where promotional items like keychains come in. These are one of the most popular and budget-friendly marketing options that bring a lot of benefits to the table.
While traditional marketing items like flyers and billboards may put a strain on your budget, budget friendly gifts like keychains are not just cost effective but ensure assured ROI. Studies show that millennials are not interested in traditional promotional media and are more deviated by custom gifts and freebies. Studies show that a staggering 88% of people who get a promotional item is likely to develop a more favorable impression of the brand.
Promotional keychains speak for themselves
Everyday items like keychains are incredibly useful for everyone. Your brand and message imprinted on these will draw the attention of everyone around and not just your recipients. Your brand familiarity will increase manifold and interesting keychains will get more people to talk and think about your brand.
Everyone uses keychains many times a day. Just imagine the exposure your brand imprinted on these will get.  Having a promotional item that appeals to everyone will help the marketers to save a lot of time, money and effort. Promotional Keychains are available in a wide range of models and colors as well. Starting at just a few  cents each, keychains happen to be promotional items with the lowest costs per  impressions
Who Uses Promotional keychains?
The answer is everyone!  From huge corporations to small business or even startups, every single business will find these promotional keychains highly useful. It is a versatile gift that will fit well with every promotional theme and audience type irrespective of their age or demographics.
Real Estate: keychains are available in a wide range of shapes like the well recognized house shape for realtors to spread the word. These interesting keychains ensure ROI and references as well.
Education: Keychains make great promotional items for schools and colleges that will encourage the students to be proud brand ambassadors. These can also be used as fund raising items for schools.
Trade Show swag: Probably keychains are used the most as tradeshow swag. Cost effective and immensely useful, keychains are light and easy to distribute as well. Your recipients will start using it the moment they get these and your message gets spotted even when the attendees are still inside the tradeshow much to the envy of your competitors!
How has been your experience of using custom keychains? Share your ideas to join a conversation.