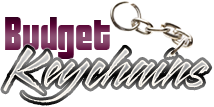 Promotional Keychains – The Cheap And Best Way To Promote Your Business
Posted by admin
Posted on July 17, 2019
Popular promotional products give you more exposure than any other marketing strategy. Small and portable items like keychains have always been crowd pleasers among custom gifts. Cost effective and immensely popular, keychains are available in different colors and sizes and can be customized according to your business demand.
Choose unique and combo models that offer something extra than a plain keychain. For instance, pill case keychains that hold pills for emergency use will make a portable billboard for your brand. Whistle keychains with flashlight is another handy model to consider. No matter whether your recipients use these fun keychains to carry keys or light their way up, your brand and message on these will get a lot of attention.
Keychains are not promotional items but make great party favors as well. Great for weddings, family reunions or retirement parties, keychains will make a high utility gift item that never fails to please your audience. The big plus, you can even send the lightweight custom gifts as mailers.  Your friends and family will be impressed to get a keepsake that will keep the happy memories of the event close to their hearts.
The high visibility imprint space is the trump card of custom keychains. An interesting tagline, artwork or message will pop out from the keychains and grab easy attention of everyone around. Offered in a wide range of material choices and colors, keychains will set a perfect billboard for your brand.
Keychains double up as style statements
Did you know most people love to use keychains as expressions of their personal style and identity? Be it to show the team spirit, support to a social cause or something else, keychains will make a smart handout to get your message across to the world outside. For instance, a bottle opener keychain will make a great handout for party lovers.
Cheap as chips!
Keychains are available at low prices, which make them well within the reach of even start up businesses and budget marketers. Ordering in bulk will ensure the best discounts and deals as well. Custom keychains are ideal for large events like tradeshows and business events. Keychains have one of the lowest costs per impressions. Available at prices starting only at a few cents, keychains will ensure consistent impressions at one-time investment.
Limitless models on offer
Custom keychains are available in a wide range of shapes, models and colors, which makes it easy for marketers to choose a model that matches their theme and budget.
Have a better idea to add to this list? Feel free to share with us on our facebook page to join an interesting discussion.