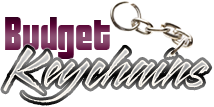 Promotional  Keychains That Match Every Audience Niche
Posted by admin
Posted on December 4, 2019
Keychains are available in countless models and material choices. This post will walk you through some of the exciting models on offer and the best promotional situations to use these.
 If you are on a budget, plastic keychains will make a perfect choice. Light weight, brilliantly colored and compact, plastic keychains are easy to distribute and carry as well. If you have some mass promotional events like tradeshows or mailer campaigns, look no further than these keychains.
A young and vibrant audience like school audience or student community will find this a perfect option. Plastic key chains are available in a range of curious shapes and attractive colors, which will grab the attention of everyone, especially kids. The smooth texture and attractive designs will make it safe for kids as well.
Metal keychains and leather keychains are ideal for corporate parties, milestone events and employee appreciation days. These are elegant, luxurious and above all long lasting. Your brand will get a proud spot on these stylish keychains while your recipients have a stylish keychain on hand. Win- win
Multi tool  keychains are in vogue. These can be attached to computer bags , brief cases, purses etc. These are offered in countless models like flashlight keychains, bottle opener keychains, multi tool keychains, tape measure keychains and more. Every time your recipients use it to carry keys for the add-on features of these keytags, your brand will get a wide angle display.
Acrylic keychains are budget friendly and durable as well. So, if you are looking for a keychain that is long lasting and well retained, these light weight keychains will be a great choice.
 Another type of popular keychain is carabiner keychains that can be attached to backpack straps, belt loops and more. These are especially useful for outdoorsy clients, bikers and hikers as it offers the ultimate hands-free convenience that they can ask without compromising on the safety of their keys.  These are available in unique style, sizes, shapes and designs which make it more attractive.
If you have a specific branding theme on cards, choose themed keychains to convey the message with pinpoint precision. For instance, bicycle shaped keychains will make a great fund raising item for biking clubs while these soccer cap shaped keychains will leave the soccer loving audience  group exhilarated.
How has been your experience of using custom keychains in your promotions? Share your thoughts with us on our facebook page.
Share and Enjoy