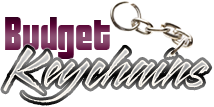 Custom Keychains – Perfect Handouts For Work, Play Or Anything In Between!
Posted by admin
Posted on December 3, 2019
Keychains may be ubiquitous and tiny items that are often taken for granted. However, these nondescript items can handle loads of burden for everyone. It is used by people almost daily; so you can imagine the promotional potential of these modest items.
Keychains can carry multiple keys on it and helps the users to stay safe and organized with their keys. Let's be frank about it! All keys look alike and to keep it sorted and accessible you need a distinct and colorful keychain that will help you to identify keys.
It's a blessing that you can keep all your important keys safely in one keychain, which can be carried easily. Keychains also make it easy for people to trace the keys even if they misplace it momentarily.
Offered in a wide range of shapes and colors, custom key chains will fit the bills of any promotional theme or budget. Keychains won't look out of place in any promotional context or fail to appease your clients no matter what their age or demographics are.  Offered in a wide range of material choices of plastic, metal and leather, keychains offer a lot of options for you.
These are not everyday accessories to carry your keys but often make interesting collectibles, expressions of their hobbies and above all an extension of their personality. For instance, a golf tee shaped keychain will make a perfect choice for golf lovers to show their love for this classic game. Every time they carry these imprinted keychains, they will grab the attention of other golfers; keychains indeed make an interesting talking topic!

Marketers looking for a budget friendly, versatile and portable promotional item that will keep their brand in spotlight will find keychains a great choice. Unlike most promotional items that remain inside wallets or closets, keychains are always out and on display. Whether it is on car key slots, work desks or at the finger tips, these daily use items will get a lot of attention every day.
Keychains are easy to customize as well. Get your artwork, mascot or tagline on these and get ready to get spotted. Keychains make a highly effective handout for businesses from business point of view because these make consistent impressions for a long time  at one time investment. These logo items thus ensure assured ROI, which makes them great choices for start-up companies and budget businesses as well.
Are you planning to use keychains as your promotional items, share your thoughts with us on our facebook to join a discussion.
Share and Enjoy