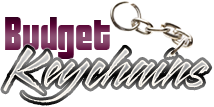 Custom Keychains – A Big Promotional Player With A Low Sticker Price
Posted by admin
Posted on December 5, 2019
Keychains are goliaths of the marketing world considering the incredible promotional capacity that these hold beneath their tiny shapes. Even in this robotic world of keyless security and biometric locking, logo keychains still continue to be the trusted method for most people to stay safe and keep their keys organized.
With the right branding, your company's branded keyring can last for a long time, thereby ensuring you repeat impressions. Probably not many promotional items might have undergone as much evolution as keychains over the recent past.
From being plain and boring keytags, these have evolved to combo models  with innovative designs. More the use, more will be the brand impressions that these make! These days you can have various options like bottle opener keychains, tape measure keychains or flashlights.
 Build relationships
Everyday items like keychains can easily build relations with your customers. Everytime they open the door, close the filing cabinets or start their car, your brand will be put on a proud parade. Keychains never remain hidden from the public eye; these will remain in front of the audience always.
Make People Happy
People love getting gifts that are creative and useful alike. It is not a far- fetched claim that free gifts indeed make people happy and they will reciprocate your action by patronizing and supporting your business. When customers are satisfied with a particular business, they are less likely to look elsewhere.
Long-Lasting Advertisement
Traditional advertisements have a limited timeline- these run only for a specific time.  For instance, a television or radio advertisement may run for a few weeks while a billboard will be available only for a few months, after which you need to renew it. However, promotional products, such as key chains will help you advertise your business for a long time without being intrusive.
Make New Business
Promotional products work both ways – these generate new leads and retain existing customers as well. When someone sees these stylish keychains with a logo on it, they may be curious to know more about that business and may even be inspired to talk about it to their social contacts and friends.
Interestingly, useful gifts like keychains never get discarded. Most of us even identify similar looking sets of keys with a uniquely shaped keychain!
How has been your experience of using custom keychains in brand promotions? Share your thoughts.
Share and Enjoy