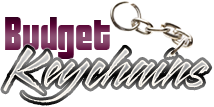 Promotional Keychains That Double Up As Safety Items During Winter- Show That You Care!
Posted by admin
Posted on November 20, 2019
Promotional keychains that double up as safety items will make a perfect gift item to consider during winter promotions. These are not just ordinary keychains for the countless keys that your recipients have to manage every day; but also great items for their safety kits at home and car!
The two models of custom keychains that double pull as safety items include
Whistle keychains
A whistle keychain will not just help you stay organized with the keys but will make a safety item that could even save your life. The sound of a whistle is considered as a signal of distress in all parts of the world. Whenever people hear a whistle, they will immediately rush towards it or atleast their attention is drawn towards that spot. The shrill sound of the whistle can travel a long distance and many people will understand distress and will rush to help when they hear repeated blows of a whistle. Whether it's an attack or an accident, these little items of whistle will attract more people faster than anything else. When you are too shocked to cry out for help, these whistles will come to your aid.
Some of the promotional whistle keychains that you will find interesting include the following
Customized Metal Whistle / Keychain Rings These brightly colored metal whistle/key ring will make a wonderful holiday season gift item. These can be used to promote fitness centers, schools and infact any business with ease. Apart from keeping the keys safe and well organized, these whistle keychains will help your recipients to seek attention for specific purpose. Every time they need to use the whistles, they will feel grateful towards your brand for having handed them out a practical gift item as this.
Whistle With Compass Thermometer & Carabiner Keychains : Every time your recipients blow the whistles they will also be seeking attention towards your brand. Budget friendly and highly practical, these logo items will create countless brand impressions as your recipients carry these around.
Whistle With Carabiner Keychains: If you thought whistles come handy only in school playgrounds or sports fields, you could be in for a surprise. Check out this whistle carabiner keychains that will keep the keys well organized, put your brand on display and make your recipients feel safe.
Flashlight keychains
A keychain that will transform into a handy source of light in emergencies- custom flashlight keychains are popular and budget friendly and will make repeat impressions for your brand without any repeat investment or effort. Imprint your brand and message on these and see how easily your brand will get registered in the minds of your recipients every time they use to light up their way or to take the key. A flashlight is a handy bonus your recipients can ask for as they will have something that they need the most.
We have listed out a few personalized flashlight keychain models that marketers can employ in their promotions
Flashlight Personalized Keychains These custom keychains with flashlight will ensure the double benefit of a light source and a key ring! The rectangular shaped light is easy to grip and ensures 100,000 hours of lighting. The non-translucent design and silver trim will make it a visual delight. It is a great gift during mass events, safety events or any other individual or business celebrations.
Bottle Opener With Keychains Custom bottle opener with keychain and split ring is a smart choice for marketers who wish to earn an impressive facetime of their customers. It remains largely affordable for marketers working in extremely low budget.
Customized Color Light Keychains: Holiday season is also about festivities, picnics and travel. These color light keychains are not just simply sources of light but will make excellent tree décor items or party favors too. This spectacular custom gift boosts the brand values of marketers and also takes them closer to their targeted customer base. This keychain flashlight can be easily carried around in pockets or even tucked over vehicle boards.
So, if you have been looking for a keychain that double ups as security items for your recipients, look no further than these logo keychains that will sweep your recipients off their feet in no time. Shop right away and should you need any tips or suggestions, we are only a buzz away!