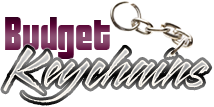 24 Hour Rush Deals – The Best Way To Beat The Holiday Rush
Posted by admin
Posted on November 21, 2019
The value and beauty of holiday gifts is not only finding the best gifts but in making sure that it reaches your audience in the nick of time. Holiday season makes a busy time for marketers to reach out to their customers and hand out holiday season custom gifts. With thousands of gifts in transit, shipping delays and loss of gift packets are some of the many pitfalls that everyone will have to endure during the frenzied holiday gift shopping season.
However, our free rush offers will help you all to get your custom gifts delivered on time and to beat the ticking clock even if you started a bit late! It goes without saying that holiday gifts are highly time sensitive and if they are not delivered on time, it will lose its charm. So, make the most of the 24 hour rush offer and get your gifts delivered on time. Custom keychains continue to be one of the most popular goodie bag items for holiday season.
Budget friendly and highly popular, keychains are real winners especially when you have a pretty long gift list. Available in a range of styles, shapes and designs, there is something special for everyone in keychains. The good thing is that you don't have to wrack your brain to find an appropriate gift that will please your audience because everyone needs keychains- atleast half a dozen in their daily lives, which will prove its incredible popularity. Even in the digital age of keyless security, keychains continue to be not just daily use items but collectibles as well.
To help you get started, we have listed a few keychain models in our list of 24 hour keychains.
Whistle Light Keychains: Not just a keychain but a safety item as well, these keychains will enjoy a huge fan following. These keychains are ideal as not just holiday season gifts but for tradeshows, summer camps, medical camps, outdoor events, corporate picnics, and many more.
Mini Bottle & Can Opener with Keychain Rings: Personalized mini bottle & can opener/key ring is a budget friendly and highly useful custom gift during holiday season as your recipients will have a handy bottle opener to pop the top of bottles apart from a highly useful keychain to stay organized and to keep their keys safe.
Round Badge Holder Keychains: If you want to impress your audience at a small budget, make these badge holder keychains as your holiday gifts. Every time your users use it as badge holders or keychains, they will surely be reminded of the friendly profile of your brand.
Rectangular LED Keychains: These combo gifts that double up as flashlights and keychains will make a great holiday gift. This quirky gift will grab easy attention from everyone around. Bulk orders carry the best deals, so rush your orders and make sure that you have one of the most popular gifts in town for this holiday season.
Need more? Browse our collection and choose a custom gift that matches your needs. Happy holiday shopping!