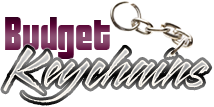 Meet The Deadline Through Our 24 Hour Rush Service Budget Keychains
Posted by admin
Posted on April 29, 2016
Have you ever had a dilemma where all of sudden you will be having a promotional campaign within a week or the next three days and you do not have any promotional giveaways ready? Worry no longer for we have come up with a 24 Hour Rush Service for our printed budget keychains.
You no longer need to fear that deadline because we have our 24 hour rush service that can accommodate your concerns. There are other promotional online stores that offer this kind of service also but we would like to list a few advantages we have compared to our competitors.
Discount on wholesale orders.
– Yes, you have read that right. We offer discounts on wholesale orders so that these promotional tools will be light on your budget.
110% satisfaction guaranteed.
– We make sure that we deliver to you the right printed keychain with the right information imprinted on it, if not we will give it to you for FREE. We have come up with this one so as to assure you that the printed keychains we produce and print are of good quality every time you order.
Free art set up and online proof.
– We offer free art assistance with the help of our graphic designers to make sure that you are well taken care of when you order from us. Until you approve of the design, you can request our graphic designers to edit it according to your standards without any additional charge.
These are only a few advantages listed above. Give it a go on ordering these printed budget keychains under our 24 hour rush service and we assure you that the quality of the results is the same as our regular orders. We aim for 100% customer satisfaction.
We have quite a few selection of printed keychains that is under our 24 hour rush services. See some of it on the list below.
Personalized Keychains With Twist-Top Bottle And Can Opener – Black
– Looking for a promotional tool that offers dual purpose? Then here is our printed keychain that is at the same time a can opener. Those receiving this will surely keep it for quite a while due to its usefulness.
6mm Custom Carabiner With Keychain Rings – Black
– Affordability and durability are what these printed keychains speak of. Perfect for mass distribution during your promotional campaign.
Customized Tear Drop Mini Light Keychain Tags – White
– You might probably be on a middle of a black out and you only have this printed keychain with you. You can walk through the dark with this printed keychain because it comes with a mini light that will help you guide your way through. Also, those who will receive this will gladly keep it for a long period of time due because according to a research, 92% will keep promotional tools due to its usefulness.
The ones listed above are just a few of the printed keychains that we offer under our 24 hour rush service. You may check more it here – budget keychains. So visit our website today and order these printed keychains with its amazing deals.
Share and Enjoy