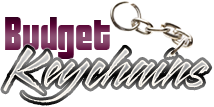 Promotional Keychains – Logo Items That Make Marketing Sense
Posted by admin
Posted on June 11, 2020
Promotional products leave impressions. The incredible life span and the portability that takes these items through multiple users is what make promo products effective marketing tools. Everyday items like keychains will enjoy better retention than most traditional marketing avenues. Consider this. Only 27 percent people recall banner ads where as custom products are remembered by 76.1%
The high retention and consistent impressions these make will make these logo items solid investments. Everyone likes getting something for free, so logo keychains create goodwill along with making brand impressions.
Promotional keychains are versatile and useful. Whether you use it to enhance brand awareness, create brand evangelists or warm up cold calls, these will never fail to rise up to your expectations.
Promotional products are used regularly. 73 percent of people say they use promotional products at least once a week. Keychains keep your logo and message right in plain view of your audience and will double up as business cards that will share your contact information.
The infinite range of models on offer including metal keychains, leather keychains and combo models like bottle opener keychains will give immense possibilities and innovations for you to consider.
Keychains are everywhere; these will never remain hidden. Whether it is on the work desks or the key slots, an attractive keychain will grab easy attention of people around. More the visibility more will be your brand recall. Logo keychains are not just about the immediate advertising opportunity. These will create referral business and bring in new leads.
A well customized keychain  will make a great conversation topic as well in social circles. Most people find it hard not to talk about these crowd pleasing gifts. Make sure to choose combo models like flashlight keychains that will serve as a handy source of light apart from being a keychains or a bottle opener keychain that will pop the top and carry keys with élan. These value added gifts will get double the usage and retention, which means that your brand impressions too will go up at one time investment.
 Did you know that customers who get a promotional product are 14 percent more likely to offer sure leads? So, hand outs like custom keytags will make a smart way to stretch your promotional dollars and extend the life of your campaign. Keychains enjoy a high retention and are  seldom discarded. Most people find it hard to identify their keys without the keychian that they are familiar with! So, anything imprinted on these will get more eyes on it than most other logo items.