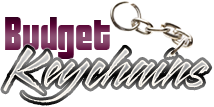 Custom Keychains Make An Excellent handout For Several Reasons
Posted by admin
Posted on June 12, 2020
Practical and useful, keychains are something that everyone will find useful irrespective of their age or demographics. Keychains sit on desks and in pockets, and people see them on a regular basis and will remember your business when they need your services.
Now for some unbeatable advantages that custom keychains take credit to as promotional items
Target by location: Keychains are light weight and compact and can be effectively utilized for targeted promotion by location or a postal code.  Thus keychains touch most of the value points while also being practical and useful.
Useful: keychains are useful not just to keep the keys safe and well sorted but also as a style accessory or an embellishment for the bags or purses.
Good imprint space: Promoting your brand on keychains is easy thanks to its prominent imprint space that will literally keep your logo in front of the world.   Customizable keychains offer enough space to include your logo, company name, website etc
Good things come in small sizes: When you hand out big items, your recipients may find it hard to haul it around. Something sleek and small like keychains will give you the marketing reach you need from a relatively small investment.  Easy to distribute and store even in mass events like tradeshows, keychains will make a crowd pleasing gift that everyone will love to have.
Keychains are versatile: Finding gifts that will please every genre of audience is tough task. However, when you have versatile gifts like keychains, you have a sure fire item to engage every type of audience and promote every event. Keychains will never look out of place anywhere. Whether it is a formal business event, a casual game day or a corporate party, customized keychains will make an n elegant and value added gift that will enhance the beauty and relevance of the occasion. People will love to take home these brand reminders home not just as keytags but as souvenirs as well.
Budget friendly: For mass events and promotions you need low budget items that have a high perceived value. You cannot come up with something cheap or tacky because promotional gifts are extensions of your brand identity. Custom keychains will make a great handout with a low price tag, which will fit your bills nicely. Even if you are planning mailer campaigns, keychains can be used with confidence as these will not add up to your postage charges even while you get it delivered right into their letter boxes!
Need more ideas on custom keychains? Tag us on facebook or Linkedin and get on top of the trends.