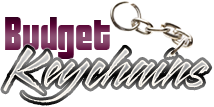 Promotional Keychains – Increase your brand visibility as never before
Posted by admin
Posted on August 1, 2019
Keychains are a cut above than the rest of the promotional items because it is gender neutral and universally popular. Keychains will never look out of place in any event or branding campaign and will leave a lasting impression in the minds of your audience. Offered in a wide range of different designs and materials, keychains make a budget friendly handout that will never fail!
Visibility
Keychains will remain in plain view of your prospects and your brand imprinted on them will get a lot of visibility. One of the most practical and effective forms of advertising, keychains will get readily lapped up by your audience.
Gifts with added value
Custom Keychains are available with additional features like flashlights or bottle openers among others. Keychains with added functions are more likely to replace an ordinary keychain that the recipient already owns. If you give flashlight keychains the recipient is almost guaranteed to replace a plain keychain he may already own, because the added functionality makes your gift much more useful.
Portable billboards
Keychains will make portable billboards in people's hands every day. Everyone needs it to keep their keys safe and well organized and they carry it wherever they go. Just imagine the visibility your brand imprinted on these keychains will get during its shelf life. The big plus- keychains never get discarded and will get used till these remain functional.
Budget friendly
Keychains have one of the lowest costs per impressions because these will create impressions for a long time to come without any repeat effort or investment. The low cost factor will make it a great choice for mass events like tradeshows. Light weight and compact, keychains make great mailer gifts or street corner marketing gifts as well.
Bulk orders carry the best deals. By placing big orders you get the best discounts on these  popular promotional items. Keychains won't go out of fashion, which means you can use keychains for all your upcoming events. Keychains do not require much storage space or logistics as well, which is another advantage.
 Choices galore
Keychains are available in a wide range of models and material choices. Leather keychains or metal keychains make great corporate handouts. Novelty keychains are great for fun centric parties, concerts and picnics.
Plastic or acrylic keychains that stand out for its brilliant colors will make great handouts for fun themed events and to reach out to a young audience.
Need more tips? We are only a call away!
Share and Enjoy