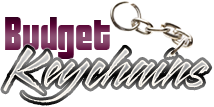 Imprinted Keychains- Proven Gifts For Any Advertising Theme
Posted by admin
Posted on August 2, 2019
 Keychains will make a great custom handout while designing a cohesive advertising theme for your brand. Highly useful, versatile and gender neutral, anyone can relate to keychains in no time. Your brand imprinted on these everyday items will become more memorable to the customers. Reports show that promotional items that are useful make the most popular handouts. This is what makes ubiquitous items like keychains a true winner.
Budget friendly and highly popular, keychains will fit into the marketing plan of even start-up companies and budget marketers. The best part is that you can stock up keychains for your future promotions to make use of the bulk order benefits. The more you buy the less will be the price. If you have any mass promotions like tradeshows or door to door campaigns on cards, ordering in bulk will make a smart choice.
Businesses have various advertisement options on hand including the expensive media advertising. However, adding a popular handout like keychains into the marketing mix will make a great difference in making their brand more popular and visible. As businesses often consider the cost while choosing promotional items, keychains will make a great choice even if you have only a modest budget.
Saving money on their custom products is only half the job done for most marketers as they need to ensure e maximum exposure of their brand to make their campaigns successful. Get your brand and message imprinted on these popular items for people to see and know more about your brand.
Every time your recipients carry their keychains people around them will take note of your brand and message on these items. The more you give away these items, the more will be your chances of getting noticed. Keychains are available in a wide range of models, colors and materials, which makes it easy for you to choose keychains that match your requirements and the tastes of your audience.
Here are some tips
Metal keychains: If you are looking for employee appreciation handouts, choose  custom metal keychains . It will make a great appreciation gift for them, which they love to talk about and show off in their social circles. Your brand and message imprinted on these will  reach a wider audience than you thought.
Plastic keychains: These are great choices when you need to reach out to a large audience. Cost effective, light weight and easy to distribute, plastic keychains are great for tradeshows and mailer campaigns.
Leather keychains: Designed to last long and look great , leather keychains make great handouts during milestone events and  commemorative events. Your message imprinted on these keychains will get a lot of attention and appreciation.
Which of these are you planning to use in your promotions? Share your thoughts with us to join an interesting discussion.
Share and Enjoy