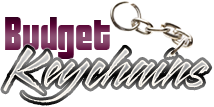 Promotional Keychains- Handouts That Complement Your Business Niche
Posted by admin
Posted on July 26, 2019
Budget friendly promotional items like keyrings are indispensable items  in modern times as it helps people to stay organized and safe during their busy life. Everyone has keys to handle, which highlights the importance of Keychains in every household. Janitors and hostel wardens need to carry scores of keys and are responsible for its safe keeping.
Keychains are available in a wide range of models and colors, which makes it easy for marketers to choose an item that matches their brand and product line. Choose a premium quality keychain that stays true to your brand and corporate identity. Metal keychains and leather keychains make exquisite brand impressions for businesses and are designed to last long and look great
If you are looking for something casual and chic, settle for plastic keychains. Offered in a wide range of brilliant colors, these are great for mass events like tradeshows and business events. Light weight and small, these make perfect mailer items as well.
As promotional items
Keychains make popular promotional products because everyone uses it. Everytime your recipients uses their keys day in and day out they will be reminded of your brand. The advertising value of Keychains is truly fabulous because in just a few cents you have a travelling billboard that works for your brand all on its own for a long time.
Impress your audience by ensuring more value for your gifts by choosing something interesting like bottle opener keychains  or flashlight keychains that are far more useful than just a plain keyring! Bring a smile to even the most discerning customers by handing out these novelty keychains  while you still stay on budget. Offered in a wide range of interesting shapes and colors, these keychains will make even a low key promotional event something interesting.
As fund raisers
Keychains are cheap as chips; so you can buy as much as you need and sell off for a profit to raise funds for your events. Great for sports leagues, booster clubs and nonprofits, Keychains will sell like hotcakes simply because everyone needs it yet not many people think of buying it!
As team spirit items
Schools, sports teams and even offices can consider custom keychains as fund raising items. Pick up items in your team color or product shape for the best impact. Your recipients will feel really special and well appreciated while your brand imprinted on these will become a great conversation topic in their social circles.
 What do you think makes keychains one of the most popular custom gifts? Share your thoughts with us on our facebook page.