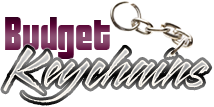 How to Never Lose Keys Again- Must Read!
Posted by admin
Posted on July 25, 2019
Reports show that keys happen to be one of the top 5 most misplaced items in most households in America. Around 28% of people misplace their keys every week that requires them to spend a lot of time searching for it and spend money to get replacements. Are you feeling overwhelmed of finding lost keys?
Here are a few tips that may be simple and downright basic but will go a long way in keeping keys safe.
Always leave your keys in the same place. This makes a healthy habit that will ensure that you will instinctively look at the same place for your keys and you will find it. Choose a spot that is easily accessible and that complements your routine. Hang your keys instead of shoveling them inside a drawer because it will keep it in your plain view.
You can also leave handy notes regarding the designated spot where keys have to be left for other members of the family. These reminders will make sure that the keys are returned to the same spot day after day. Stick to this routine for a while and see how it becomes your habit.
Use keychains
Everyone needs keychains to keep their keys safe and well organized. Leaving the keys loose and scattered will increase the possibility of the keys getting misplaced. Always use keychains for separate keys, which makes a handy way of indexing as well. Metal keychains are sturdy and long lasting and are designed to last long and look great. These are easy to find as well.
Plastic keychains
Brightly colored plastic keychains will add a pop of color to your spaces and will match the décor of your home or office. Marketers often use these low cost giveaways as their promotional swag because of their incredible popularity.
Carabiner keychains
Most people tend to misplace keys when they indulge in outdoor activities like camping or hiking trails. Carabiner keychains make a smart way to keep the keys safely attached to the belt straps or backpacks while they are pursuing their outdoor activities. It will keep the keys safe even when the hands of the users are not free to hold the keys.
Glow in the dark keychains
 Keys often get dropped accidentally in the dark parking lots or under the car seats, which may escape easy detection. Glow in the dark keychains  will help the users to spot the keychains even in dim light and retrieve it quickly.
Have a better idea? Share your thoughts with us on our facebook page to join an interesting discussion.
Share and Enjoy