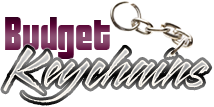 Imprinted Keychains – Custom Gifts That Never Become Out Of Fashion
Posted by admin
Posted on July 29, 2019
People become fascinated with certain objects at a point of time and after a while they drift towards other trending objects. Keychains are however a rare genre of items that never seem to go out of tune.  Keychains haven't lost their relevance even in this digital age of keyless security and biometric security system.
Keychains are not just for holding keys but double up as magnificent accessories that match the dressing style. This is another reason why custom keychains are very popular promotional items. Budget friendly, popular and light weight, keychains make a perfect medium for marketers to introduce themselves in a better way to their consumers.
Keychains have evolved a lot over the last few years to complement the changing life style and hobbies of people. Bottle opener keychains are party staples that are hard to resist. Everyone can plunge into the party mood anytime, anywhere because they will have a handy bottle opener on hand every time they carry these keychains. Your brand and message imprinted on these will get a lot of attention and appreciation.
Multitool keychains are a great addition to the emergency kits and tool sets of homes and businesses. Your prospects can carry out minor fixes and repairs on the move provided they have these keychains with them. These make great promotional items to promote DIY tutorials, auto spare parts stores and home maintenance services.
Flashlight keychains will make a perfect companion to make your prospects feel reassured in the dark. Every time they carry these keys they will have a source of light at the tip of their fingers! Needless to say your brand and message imprinted on these combo items will get a lot of attention.
Novelty keychains that are offered in a wide range of fun and unusual shape is another choice. These keychains will get the undivided attention of everyone around. Being a popular product, logo Keychain can be your ticket to success for even start up businesses.
Metal keychains make great corporate gifts and employee appreciation events. Your brand and message laser engraved on these Keychains will leave its mark wherever the key chain is used. Keychains always stay in trend, which makes it easy for marketers to stock in excess for those quickly convened tradeshows and business events.
Advertising is a tough industry and popular gifts like keychains will go a long way in keeping your brand stand out! Shop right away!