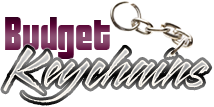 Promotional  Keychains – Gift Ideas for Everyone on your List!
Posted by admin
Posted on January 8, 2021
Promotional keychains are practical gifts that everyone can use and appreciate. Members of all age groups and demographics can benefit from these practical giveaways. So if you don't want to risk giving a gift with a punchline that falls flat, invest in these popular handouts of imprinted keychains.  Wondering whether these old school logo items have any role to play in this robotic world?
Here are some of the unbeatable traits of keychains that make it one of the few  promotional items from the analog world that has  left its mark in today's modern digital world!
Budget friendly
Custom keychains will increase brand awareness and loyalty at a very affordable price. Compared to costly conventional advertising campaigns, these logo products give you a decent return on investment considering its high utility and long retention.
Most of the time, businesses consider expensive TV add pr print ads that might not even reach their  target audience. Keychains on the other hand will ensure a highly precise targeted  promotion at a much lower cost.
High visibility  Brand reminders
Not just the customers, imprinted keychains make great handouts for your employees as well. These everyday items will make them feel valued and part of your organization and every time they use these logo items their brand loyalty will go up manifold. You can even use it as your sports team spirit items to flaunt the team colors and mascot.
Keychains will never remain hidden in closets  and will always stay in plain view of not just your prospects but everyone who sees it. An interesting custom keychain will even make a great conversation topic in the friends' circles of your primary recipient, which will take your message further ahead.
Portable
Printed keychains are hand outs that travel along with your audience. Just imagine the exposure your brand will get during its shelf life without repeat investment or effort. Light weight and compact, keychains are easy to carry around, mail out or distribute during door to door campaigns. It is this incredible portability enjoyed by keychains that makes it a great gift choice for all your marketing plans.
Investing in branded keychains is indeed an efficient and affordable way to market your company, enhance your brand popularity and create trust among your recipients. With a wide range of choices available, it should be easy to find one that suits your business.
Browse our complete line of keychains for some perfect gift choices.
Share and Enjoy