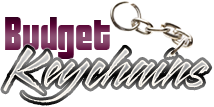 Custom  Keychains- Accessories That Show Your Style
Posted by admin
Posted on January 7, 2021
Keychains have come a long way from being tags that help you find the keys easily. These days, keychains have become style statements to show your hobbies, social causes that you support or even your favorite sports team. Keychains are everywhere; these dress-up your keys and give a fashionable appeal  to the users.
Keychains are indeed evolving as a fashion accessory in its own right. Add these to a bag and create a whole new look. A keychains that screams your brand message and identity is a fun way for you to get your audience engaged with your business. Loaded with fun and functionality, key tags have become great fashion label these days. It can be a great way to remember something, show off your style, favorite social cause or in fact any message that you wish to share with the world outside. Offered in a wide range of styles and colors, keychains will make the final puzzle piece in your promotional campaign.
Here are some of the promotional events where custom keychains make great handouts
College fairs: Draw students to college fairs with these logo items. Your name and message imprinted on these keychains will get a lot of attention from the prospects. Choose any interesting combo models like flashlight keychains or bottle opener keychains that are much more than plain keychains.
Employee appreciation events: Are you planning an employee appreciation event in your office? Give your team carabiner keychains that carry your brand and message and see how the proud recipients will appreciate the gesture.
Road shows: Build up a buzz for your event the best possible way with these bicycle shaped keychains that will match the theme of your events and make a great souvenir as well. Choose from a range of colors to cut a perfect picture.

Tradeshows: Get your brand and message introduced to a large and inquisitive tradeshow crowd with custom keychains. Choose a useful model like tapemeasure keychains or multitool keychains that people find more useful in their everyday life. Your attendees will surely remember these special gifts for a long time to come while your brand gets repeated exposure.

Mailer campaigns: Add a boost to your holiday campaigns and New Year promotions with a highly targeted mailer campaign. Light weight and compact, keychains will make a great handout for mailer campaigns and your business letters will get a lot of attention when these are accompanied with these little gifts. Leave a tangible reminder and make your prospects think and talk about your message more often.
Share and Enjoy