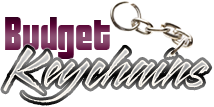 Promotional Keychains For The Great Summer Outdoors And Events
Posted by admin
Posted on August 2, 2018
Summer is upon us and it is a great time for the outdoorsy audience to span outdoors and soak up the fun of the sun. The warm weather, musical events and the cook out fun will make summer a great time to rejoice for most people. Marketers who wish to make their brand popular during this vibrant season can consider appropriate custom gifts that will carry their logo right into the audience.
Summer festivals have a significant commercial angle as well. The sun soaked streets will bring out lots of crafters, artists, and vendors selling their goods and services, which makes a great time for them to connect with their audience outside. When you have a diverse and massive audience to connect to, you may need freebies that are low in cost yet high in popularity like custom keychains.
Promotional handouts like keychains will create a positive brand image in the minds  of your audience and will give them something to take home to remember your business. A keychain will remain right in front of the eyes of your audience and will get a lot of attention from everyone around. Keychains are fun, cost effective and colorful, which in turn will make it a great handout to consider. Everyone needs keychains in their daily lives, which means that these logo items will make a great gift to promote all types of brands and businesses.
Tradeshow gifts
Promotional keychains will make great tradeshow handouts for attendees who sign up for your email list or as spin wheel contest prize. Custom keychains make perfect handouts to make new friends and customers and to grow your goodwill. Carabiner keychains will make a great handout for summer events and outdoorsy activities like hiking or trekking because these can be attached to the bag straps or belt loop to ensure a safe and hands free way to carry keys.
Party gifts
If you are looking for a custom keychain that will complement the summer party vibes, look no further than custom bottle opener keychains because these will not just carry keys but also pop the top of the bottles and be the life of the party.
Tools and hardware keychains are great handouts for camping enthusiasts and adventure travelers especially. Customize these with your brand, message and tagline to make it unique and personal. Every time your recipients use these items at home, office or on the go, your brand on these will get a lot of attention. The big plus is that the highly active life style of your audience will take your recipients to a new audience every time, which means your brand will make consistent new impressions.
Have you used custom keychains as your promotional items? Share your experiences with us at the facebook page.
Share and Enjoy