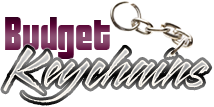 Custom Keychains- Perfect Gift Ideas For Everyone
Posted by admin
Posted on October 28, 2020
Hopefully you have already  filled out the holiday cards to be distributed among business associates and employees.  Holiday gifts are a tradition to formally acknowledge your recipients and thank them for their support.
Promotional keychains are the best options  for these moments. Whether it is your employees or customers who have patronized your business, everyone will find custom keys great handouts they will never forget it. Highly useful, keychains will never cease to work while your message remains in front of your audience for a long time even after the holidays.
More than most other forms of custom gifts on the same price rate, promotional  keychains  have a longer shelf life. It sits with consumers not just for a few weeks or months, but for a prolonged period of time. Each and every one of us needs keychains to safely keep the important keys and stay organized.
Many great designs
Keychains are available in several different colors, material and models like bottle opener keychains or tape ensure keychains apart from classic options like metal keychains or leather keychains among others. You can even choose from Christmas motifs like elf or star shapes among others to bring in that perfect holiday feel.
The season of giving can have very positive results for a business's bottom line. Gifts evoke a sense of reciprocity among your audience even business situations. If you are looking for a gift to your clients, custom keychains will make a great choice- both as individual gifts or gift basket item
Giving gifts will create a bond between your business and your clients and bring in a personal touch to the promotions . A personalized gift is the subtlest ways to convey  your thanks for your continued business relationship and good tidings for the coming year.  Useful gifts like keychains will earn your brand a permanent place in your client's psyche.
As the year is coming to an end, for many businesses it is a time to reinvent business strategies and make a fresh start in the new normal world. Models like antimicrobial Key chains will make a great way to foster relationships with customers and make your business cruise along comfortably even in the post pandemic turbulent times.
It is during this time of the year that many businesses  chart  out fresh promotional strategies to reach out to consumers. An inexpensive way to kick start  the new year is definitely with promotional business items. By putting your logo on practical gifts like keychains, you can leave a lasting impression among your audience without  being overwhelming like so many other advertisement options.
Are you planning to make keychains as your holiday gifts? Share your ideas with us on our facebook page.