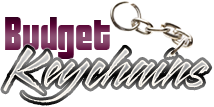 Custom Printed Keychains Make Value Added Gifts For Every Business
Posted by admin
Posted on November 29, 2018
In the season of giving, marketers look for custom gifts that are popular, budget friendly and well retained. If you have a diverse audience that comprises of people of different tastes or life styles, choosing a gift that will impress them all may look like a tough game. Not any more, when you have custom keychains as your promotional items.
With countless models to choose from, keychains are easy to customize, store or distribute, which further enhances the value of these handouts. Being versatile and gender neutral, keychains can be confidentially employed to promote any brand or business events or to reach out to any demographics. Custom Keychains have evolved a lot in recent times; from being bland and boring rings that are designed just to carry the keys, they have become interesting multi tool items like bottle opener keychains or tapemeasure keychains among others. These logo items will ensure that your brand is seen many times a day and not just when the recipients use their keys.
Here are some of the popular models that you will find interesting
Flashlight keychains
Flashlight keychains are useful for everyone because it doubles up as a source of light at easy access during camping, trekking or when you are at a dim lit country road. It will make a great emergency kit item for homes and cars as well. Having a reliable light on hand will keep people well assured and safe. It makes a unique gift for friends, family or for customers. Light weight and easy to carry around, these will make a great addition to the keychain collection of your customers. Customize them with your message to put your brand on a portability curve.
Multi Tool Keychains
Tool key chains are a smarter way to carry your keys than ordinary key chains as it features various other tools including tape measure, phone holder, Screwdriver Tool Set and a lot more that everyone may need in their daily life. These utility keychains will make life easy and convenient for the recipients all the while putting your brand on a wide display. These multi tool keychains make a one stop solution for all your daily repairs or DIY tasks enable them to be always well prepared. Though these are small and light enough to be carried in a purse or pocket, these offer the utility of full sized tools, which makes them gifts that are of more value than their cost.
Have you used these keychains as your promotional materials? Do share your thoughts with us at our comments section to join the conversation.
Share and Enjoy