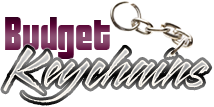 Promotional Keychains – Business Gifts For Everyone At Easy Rates
Posted by admin
Posted on September 25, 2017
Holiday season is almost here and it is the best time of the year to get everyone gifts- no matter how small or big it is. For businesses custom gifts play an important role in keeping their brands right on top of the minds of their customers and to make them feel special and well appreciated. Studies have shown that customers are more likely to do business with brands that hand out logo gifts than those that do not.
Let's be frank about it! Everyone appreciates getting something as gift especially during holidays. If you think it is impossible to buy gifts for all your customers with your modest promotional budget, you might not have utilized the promotional powers of custom keychains so far. Be it for your customers, family or friends, personalized keychains offer a mindboggling range of color choices and themes to suit your needs. The best part is that you can buy a different key ring for everyone based on the preferences of your audience, or their age or gender factors. How about a multi tool keychains for the middle aged customers and the DIY clan and a ballerina key chain for the millenials?
Custom Key Chains make versatile gift items for any business or brand that wish to get spotted. Your brand on these will stand out and grab the attention of the world outside while your recipients will have a smart way of keeping their keys well organized and safe. We even have combo keychains that double up as bottle openers, tape measures. Flashlights or even multi tools!
A happy customer is a repeat customer, so make sure that your recipients come back to your brand by using these highly functional logo items in your next promotion. Keychains are great options to highlight your brand as these are something that stay well exposed in the hands or the office desks of the recipients, thereby generating a lot of interest among anyone who sees it. We have one of the widest selections of custom keychains where you can find the most appropriate models that suit your industry.
Still thinking?
Here are a few interesting models in custom keychains that will get you started.
Bottle opener keychains: Pop the tops of the beverage bottles or carry the keys in style, these logo items will never shy away from exposing your brand!
Flashlight keychains: A handy light at the finger tips for the dark and a reliable key ring for all those valuable keys- these combo items will never fail to impress your audience. Day or night, your brand on this will get a wide angle display for sure.
Multitool keychains: Be it for an emergency or a DIY task, these custom multi tool keychains will come handy in every life situations and your brand on it will enjoy a brilliant exposure. Put your promotional dime on this and enjoy the residual effect for a long time.
Budget keychains is a one stop shop for all your custom keychain needs. Browse our collection and choose a model that matches your budget. Hurry!