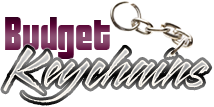 Promotional Keychains: Born to stand out!
Posted by admin
Posted on September 10, 2019
How many keychains do you think an average person possesses? It could be Three? Four? or even five? Keychains are not add-ons to the everyday set of keys but a great way of expressing ones personality. For marketers, keychains make a perfect way to get their message out and make their brand part of the everyday lives of your audience.
Keychains are always in use and will never remain obscure. Anything imprinted on these everyday items will earn easy attention and make impressionable keepsakes of your event. Keytags are available in a wide range of interesting models with added features like flashlight or bottle opener.
Bottle Opener Keychain
Perfect for parties and events, bottle opener keychains can pop the top of the beverage bottles.  How often have you ended up red faced in a party for not having a handy bottle opener on hand? This keychain will fix this issue easily. Every time you carry around your keychains you will have a reliable bottle opener as well. It makes a great handout to give your brand a populist tag.
Flashlight keychains
It's exciting to think that your brand could become a savior at times of needs for your recipients. These flashlight keychains not just hold the keys but also features LED light that will keep your audience safe. Your prospects will feel reassured when they have your brand at their side. These keychains get used more often than an ordinary keytag, which means that your brand imprinted on these will get a lot of exposure.
Coiled keychains
Put a stop to boredom with these coiled keychains that will keep the keys safe and make a great toy to while away free time. More than just a snazzy addition to your keys, this keychain is a visual delight. You can spend any time stretching and releasing these coiled keychains. You can wear it as bracelets or even make it to walk along the stairs! These keychains will make a perfect addition to your fun hours.
Whistle keychains
Use it as safety whistle, a game whistle or more, whistle keychains offer more value for your investment and your audience will love the buzz it creates wherever they go. Get your brand and message imprinted on these keychains to make it unique and one of its type. Your prospects will step into the role of brand ambassadors for your business every time they use these keychains.
Thanks for taking the time to read this post. Head over to our Facebook page now to share your ideas about custom keychains and get featured.
Share and Enjoy