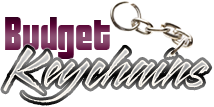 Did you know that Imprinted Keychains Double Up As Great Keepsakes
Posted by admin
Posted on September 9, 2019
Among the many types of souvenirs, probably the most popular item seen everywhere is keychains. Though most people only need perhaps 3-4 keychains, those who collect / buy them as souvenirs are on the rise. People get them everywhere they go, collecting more of them as reminders of their holiday experiences,  sports events  or a well cherished fun trip.
Keychains are fun to collect and make a great souvenir for a variety of reasons. Here are a few that you will find interesting.
Handy : Imprinted keychains are light weight and compact, which makes it easy for people to carry these around without getting misplaced. These are easy to pack or store while travelling. Plus they won't break during travel, and will fit into even a tiny space in your bags.
Practical: Even if you might have picked a keychain as a souvenir, you can still use it on a daily basis. You can  attach your keys for the duration of the trip and leave a lasting impression in your social circles by flaunting these exotic keychains that not many people may have. Afterall a memento holds a special value than an ordinary key tag! International businesses with a world-wide presence will find key fobs a perfect handout to spread the word.
Durable: key rings are designed to bear the daily grinds with ease; these wont break and will stand up to the mayhem of your busy life.
Boundless choices: Probably not many custom gifts offer as many choices and colors as keychains. From simple and basic keyrings  to combo keychains with add- on features and novelty keychains  that are available in every shape under the sun- you have a lot on your platter when you choose imprinted keychains. All you need to do is to align the tastes of your audience and your budget to have a perfect model that will steal the limelight!
Keychains are popular as collectibles too because they come in such a wide variety of styles. Even in the relatively limited purview of the souvenir keychains from one place, there is a wide variety of styles you can choose from. The styles are pretty much unlimited.
Versatility: Keychains can be games in their own right! Check out these puzzle keychains or coiled keychains that will not just help you to carry keys but also while away your free time.
Looking for something downright practical Flashlight keychains  will make a great choice for you. It will make you feel reassured with your keys and shine a beam of light when you are unsure in the dark!
Tools and hardware keychains is another choice. If you are a DIY expert or a novice trying to put together their DIY skills together, it will make a sensible handout
As we said, the possibilities are endless. No matter whether you wish to personalize keys for your audience or expand your collection, you will have great choices. Shop right away!
Share and Enjoy