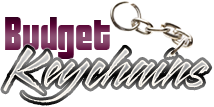 Imprinted keychains to Promote Your Business
Posted by admin
Posted on September 11, 2019
The functionality of keychains is not restricted to just holding keys but there are many combo models that serve other purposes as well. These can be customized with artwork or message to complement the branding of your business. Keychains have become accessories that can be used on various occasions. Choose from a wide range of models and colors that people get fascinated with and find tempting to carry.
Instead of searching your pocket and ransacking the closet to find the keys, your recipients can easily find it tagged to these brilliantly colored keychains. It is the easiest and the smartest way to access your keys quickly and to carry it wherever you go.
Random reports show that keys are one of the most displaced items in every household and people spend a lot of time searching for it every day. Having a brightly colored keychain will make an easy way for people to spot their keys easily, identify a specific set of keys and even to express their favorite sports event or social causes. Keychains make an extension of one's personality that often doubles up as a fashion accessory.
Promotional keychains are cheaper than the commercial runs on radio TV, online or print ads. ,  Keychains are well retained and make consistent impressions for a long time thereby ensuring the best value for your promotional dollars. Compared to other marketing items, keychains appeal to all age groups and classes and can also be effectively used in mass events like tradeshows and business events due to its price advantage.
Customize these daily use items with your brand and message to make it an appealing gift that your recipients will cherish for a long time.
Benefits of using custom keychains as promotional tools
Marketing: Keychains are easy and effective way to market products and services thanks to its high visibility and utility.
Simplicity: Keychains are simple yet functional, which makes them popular handouts for everyone. Keychains enjoy mass appeal and have been part of the everyday lives of people for a long time. Get these logo items imprinted with your brand and message to make it unique and interesting. People will never fail to take note of these interesting handouts for sure.
High retention: Keychains are promotional items that people won't discard easily. Most people hate the idea of replacing the keychains that they have grown familiar with! So, you can imagine the exposure your brand on these items will get. Your recipients will even be excited to show these off and talk about it in their friends circle if they have models that are truly exceptional.
Functional: Multipurpose keychain models like bottle opener keychains and flashlight keychains are used more often than plain keychains. Your brand imprinted on these will thus get double exposure for the price of one!
Have a better idea? Share your thoughts with us on our facebook page to get featured.
Share and Enjoy