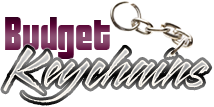 A Few Good Reasons Why You Should Consider Custom Keychains For Business Promotion
Posted by admin
Posted on February 19, 2016
Looking for some fresh promotional ideas to pack a punch to your marketing campaign? Though marketers never run short of interesting ideas to retain the interest of their customers, there is nothing like an engaging gift to keep your brand tight in front of them for a very long time. That is where these promotional keychains can make your branding campaign a runaway hit.
Here are some of the reasons why promotional keychains should be at the top of your list of custom gifts.
Custom keychains are something people need in their everyday lives unlike some gifts that have a very short life span.
Keychains are retained for a very long time and are even held as souvenirs and heirloom collections. So can there be a better option than these custom gifts to get people remember your business well into the future.
Every time they open their doors or their office drawers, the message and logo on these keychains will grab their attention.
Keychains are versatile gifts that will appease recipients of all age groups and demographics
Promotional keychains are great options not just to promote businesses but also as employee gifts and novelty gifts.
Make sure to choose elegant and premium quality keychains that will stay true to your brand identity and message. We at Budget keychains have an exciting range of logo keychains in different models and price rates. Imprint your logo and message on these and see how your brand gets a wide angle display and portability all at once.
Looking for some trendy and high quality custom keyrings for your business? Take a look at some of these top sellers that we have for you.
Full color keychains : Nothing imprinted on these colorful keychains will fail to impress your recipients. The solid color tone will highlight your logo and message in style and everytime they carry their bunch of keys in style, your logo will enjoy a free display and portability. A true win-win situation! Choose from a spectacular range of shapes from the conventional rectangle shaped keychains to those with tape measures and bottle openers among others at Budget keychains and choose a model that matches your promotional theme.
Choose Carabiner keychains that will let your recipients carry their keys safely on these keychains that can be attached to bags, purses or wallets or settle for these stylish acrylic keychains. No matter which keychains you choose, these imprinted items will make the loudest billboards for your message.
So, if you thought custom key chains for businesses can be boring, you could be in for a surprise now. Imprint your logo and message on these and make a long lasting impression. If you find the sheer multitude of options at budget keychains a bit overwhelming, call our product experts who will walk you through the ordering and printing process.