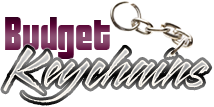 Promotional Bottle Opener Keychains – Get Your Brand On The Move
Posted by admin
Posted on September 14, 2020
It is amazing how keychains have evolved with the changing times and life styles of people. From being boring, plain key tags to multi functional accessories, the saga of keychains is really eventful. Businesses in the hospitality niche like restaurants and bars will find these interesting models of bottle opener keychains a great choice.
Promotional bottle opener keychains have an important place in our lives. Apart from being a safe custodian of the important keys of your home or workplace, these make a stylish way for people to pop open the top of bottles.
We all have seen it! Most people may not have a handy opener at tailgate parties or picnics, leaving them embarrassed as they try  to open the beverage bottles with their tooth and nail literally! Designed to make the party hours interesting and elegant, bottle opener keychains will give your recipients the luxury of holding a party any time anywhere.
The big plus is that bottle opener keychains will seamlessly associate your brand with party hours and joy, which in turn will have a positive rub-off effect in your marketing activity. Available in various styles, shapes and price rates, bottle opener keychains offer something special for everyone- Right from the connoisseur of fine wines to the casual reveler and everyone in between!
Though traditionally it has been the beverage industry which has utilized the potential of bottle opener keychains to the best effect, these versatile promo items can be effectively used for any business niche.  These custom keychains  that carry your brand will easily set off word of mouth publicity without any effort from your side. A stylish custom keychains will always make a hot talking topic everywhere after all!
Keyring bottle opener will ensure that your recipients are well equipped to open their favorite beverage bottle any time they need. Whether your recipients expect these keychains to carry their keys or whether they choose to depute these tools to open a bottle for instant refreshment, your brand on it will never get overlooked!
These imprinted keytags will make great holiday gifts and party favors as well. As these logo items work efficiently and with minimum effort, these are proven crowd favorites. Irrespective of the age or demographics of your audience, bottle opener keychains can be employed to get your message across with ease.
Looking for a delightful thank you gift for the bartenders in your locality?  Bottle opener keychains will make a superb option.   Most bartenders have their own preferred style of openers; but once they are engaged with your custom swag, they will never leave these openers behind. When your company logo is carried and regularly used by wine experts or professional purveyor, the value of these bottle opener keychains is likely to go up as well.
When you need a fun custom gift that nobody can resist, consider promotional bottle opener keychains. You can't go wrong with this fabulous gift choice!
Share and Enjoy