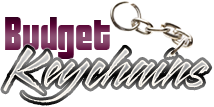 Custom Keychains – Get High Brand Exposure at Low Investment
Posted by admin
Posted on September 15, 2020
Often it's difficult for marketers to come up with a creative gift that will carry their message and convey their branding objectives to the audience. Ideally, the custom gift that you choose should engage your recipients with your brand and attract the attention of even those who are on the periphery.
Custom keychains are great options in this regard.  When you need practical and popular gifts that everyone will like, keychains will be an obvious choice.  Marketers with only a modest budget for mass promotional events like tradeshows will find keychains a perfect solution.
Are you looking for a perfect mailer item that will get across your message with precision to your target audience without adding up to the postage expenses during mailer campaigns? Again the answer is keychains! Say for instance, for events like educational programs, keychains will make a great choice as these will find their way into the hands of people who might potentially sign up for one of your courses.
Keychains available in a wide range of models and shapes will help you to make your breakthrough idea stand out easily and become the key to your marketing success. The sheer multitude of keychains covers most industries and makes a fun way to engage your consumers with your message without being intrusive.
Apart from presenting a solid brand image, these popular handouts will also make an emotional connection with your audience. Keychains are often held closer to heart by most people. For some, these may even be lucky charms or fashion accessories. Think of some creative slogans , artwork or message to turn  your custom keychains into popular talking topics.
 Looking for a budget friendly swag for your tradeshow booth? Keychains will make a safe bet thanks to its budget friendly traits and incredible popularity. People of all age groups and demographics will find keychains useful in their everyday lives. Apart from keeping the keys well sorted and organized, keytags will make a handy way to identify different keys that may all look alike!
Businesses spend a lot of money on a trade show stand and they will expect a decent return on investment. A simple and proven way to attract more people to your booth and retain them for a longer while is handing out promotional items like keychains.
Choose from interesting, unusual models with added features like flashlight keychains or tape measure keychains among others. It will make sure that your audience uses it more often while your message gets more face time. It is indeed amazing how such ubiquitous items which cost so little leave a powerful influence on your audience.
Share and Enjoy