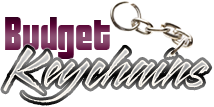 How to Use Keychains in Business Events
Posted by admin
Posted on February 23, 2022
Keychains are indeed essential handouts that everyone may need. Ideal as  everyday accessories , décor items or collectibles, Keychains will make popular  promotional giveaways for all types of businesses and events.
Available in various models and colors in every price rate, custom keychains will surely help you extend the scope of branding. From multifunctional models like bottle opener keychains to classic models like metal keychains and something quirky like floating keychains, you will find something special for every call.
High utility promotional items like keychains would help to make customers crave your brand more. Branded Keychains will thus definitely excite your customers and make them feel part of your branding experience.  Available in attractive prices and wide range of cool designs, they would be eager to get these  trendy keychains everytime.
Now that you have decided to make keychains your promotional swag, here are some interesting ways to incorporate it into your promotions.
Using Keychains as On-Pack Promotion
In the realm of gifts-with-purchase, on-pack promotions have been the top choice of every company. Light weight and compact, keychains can be easily included into your product packaging. Customers will indeed be pleased to get these surprise gifts.. Furthermore, it is also a brilliant move when you want your brand to stand out in the retail market .
As branded gifts
All types of businesses can make keychains their store promotional items thanks to its incredible popularity . Every time your clients use it to access keys they will reminded of your brand. The best part is that keychains always remain  in the open and  not hidden; hence your message  will get a lot of eyeballs for sure. Offering custom keychains as free gifts can help drive more foot traffic to your retail store while increasing brand awareness.
 As mailer gifts
If you are planning a targeted promotion, nothing can beat custom keychains as your swag.  Perfectly sized for the mailers,  keychains will convey your message right into the hands of your target audience to ensure a high precision branding.
As trade show swag
Big events like trade shows would give your business great brand exposure. So, if you are looking for a popular trade show swag that will fit your budget, look no further than keychains. It is also ideal for local sports happenings to promote your brand in the local market.
Are you planning to make custom keychains as your promotional tools? Feel free to contact your friendly team for the best customization tips and ideas.