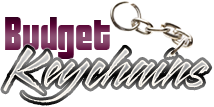 Printed keychains – Value Added Giveaways That Will Impress Your Clients
Posted by admin
Posted on September 23, 2021
Keychains are available in a sheer multitude of choices right from classic models like metal and leather keytags to cost effective models like plastic and acrylic among others.  Choose keychains in various styles and colors and get it imprinted with your logo and message in full color to create a lasting campaign that can go on indefinitely.
Even in today's digital world of keyless security, custom keychains continue to be the trusted choice of most people to keep their keys well organized and easily accessible. Most people love to have a spare keychain on hand or in-car for valet parking or to handout spare keys to family members just in case  of an emergency.
Custom branded keychains are a cost-effective alternative to expensive marketing techniques like billboards or print ads. Handy and practical, Keychains are everyone's favorite while you get a wide display space to highlight your logo.  Keychains are fun to customize and cheaper to print at very low prices compared to other promotional products.
Combo keychains with add on features make another perfect choice to consider.  Bottle opener keychains add a fun twist to ordinary models. Bringing together the dual convenience of a bottle opener and a keychain, these are durable and reliable handouts for all types of promotional events,. Popular among everyone especially the partying crowd these keychains can be fully customized to meet the needs of your business.
 Keychains are available at discounted prices with low minimums that will make it a perfect choice for small marketers, events and low budget promotions. Choose from a wide range of keychains that can be fully customized to meet your needs. Reusable and high utility handouts like keychains are one of the best promotional products that everyone loves. What makes these promotional items a crowd pleaser is its high utility well retained and used for a long time, keychains branded with your message will bring your company logo excellent and long term exposure.
Versatility is the winning card of Keychains. It can be used in all types of events and promotions. Whether you wish to promote retail food chain, restaurant,  farmers market, fashion brands, banks  or more, we highly recommend using custom keychains for your next promotion. The bets part is that these make perfect party favors and wedding gifts as well.
Offered in a wide range of models, keychains will cater to any marketing budget big or small. Order them today to make your upcoming marketing event successful. Speak to one of our experts for more details and free quote.