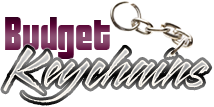 Power Up your Promotions with Key Chains
Posted by admin
Posted on June 10, 2022
In a highly competitive market, business owners often have to come up with unique and innovative promotional ideas to engage the audience and reinforce their brand image. If  you are one of the countless marketers out there looking for the most trending custom giveaways to put your logo on,  look no further than custom keychains.
Why keychains
Keychains may be simple and ubiquitous items. However did you know that these ordinary handouts have extra ordinary branding power, which makes them timeless promotional items even today.
Limitless options
Keychains are available in various interesting models that bring together style and substance. So, marketers can choose something that meets the unique needs of the audience without breaking their budget. Carabiner keychains are a perfect choice for people on the move while bottle opener keychains will impress the party centric audience for sure.
Multifunctional models like flashlight keychains are a  great way to engage the audience for a longer while and keep  your brand in their plain sight. Both functional and budget friendly, logo keychains will easily highlight your brand in a saturated market.
Cost effective
A successful branding campaign is all about saving money while choosing the best promotional strategies . This is where budget friendly handouts like keychains come to the bigger picture. Starting at prices of just a few cents, keychains  are well suited for mass events like trade shows and mailer campaigns. Ordering in bulk will serve the purpose at marketing events without breaking your budget.
High Retention
Keychains are seldom replaced once people become familiar with it as keychains are a smart way to identify multiple sets of keys  that may all look alike! Thus keychains make a practical gift for everyone that help your recipients to keep their keys organized and safe.
Portability
The best part of keychains is that they go everywhere with your recipients, thereby making fresh impressions.  Thus keychains will take your message far and wide and make new impressions among a fresh audience group every time.
High visibility
Keychains remain in plain eye sight of the audience; thus your message on it will never remain hidden. Thus it is not just the recipients who will see these items every day; but people around us will also remember your brand. If you want to stand out in the competition, custom keychains will make a great gift choice to consider. It will leave your contact information with your audience, which in turn will bring traffic for your online stores.
Wish to make keychains your promotional swag? Explore our collection to choose models that will match your theme.