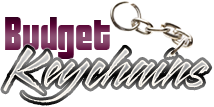 Keychains Make Captivating Marketing Tools
Posted by admin
Posted on June 9, 2022
Did you know that often very simple yet effective promotional handouts like keychains can indeed do a lot in marketing. 100% customizable, unique and highly useful , keychains are available in various interesting shapes and models as well.
Businesses need useful gifts that will make their brand stand out. Custom keychains have got you covered by offering endless promotional opportunities at one time investment.
Small but mighty
Keytags may be ubiquitous items; but they have immense branding potential. Apart from being functional and handy, keychains are available in various innovative models as well.
Take a look at some of these trending models that you will find effective.
Bottle opener keychains
This versatile keychain will indeed be a game-changer in your business promotions. Apart from being a keytag for your important keys, it can pop the top of bottles and cans. So, your recipients will have multiple reasons to use these handouts; while your brand gets dual exposure at one time investment.
USB keychains
It is astonishing to note that keychains have come a long way since being simply basic.  Check out these USB keytags that will cater to the needs of the digital savvy while ensuring a great brand display for you. Just think of the brand exposure that you will get during business events as your attendees will use these handouts to access   and store business information right away.  Available in various lively color choices, these custom giveaways imprinted with your brand will get a lot of eyeballs.
Amplifier keychains
Further, make your brand part of the lives of your audience by handing out these interesting speaker keychains.  Whether they use it to  carry keys or listen to their favorite play list, your brand and message imprinted on it will get the undivided attention of your recipients.
Floating keychains
Floating keychains bring in a  fun twist to ordinary keytags Available in a palette of vibrant colors, these keychains designed to stay afloat in water are well suited for pool parties, beach events and more. By making your brand part of the happy memories of your recipients, you can even ensure better brand exposure and loyalty.
Flashlight keychains
Offer the dual convenience of having a source of light at easy access every time they carry their keys by choosing these innovative keychains. Available in various shapes and models, these budget friendly handouts will easily light up your brand and the recipient's way all at once. Add your logo, message or artwork to  make it interesting and interactive.
Looking for more? Explore our complete line of custom keychains to lay your hands on the most trending models at easy rates.