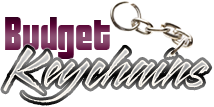 Keychains – Your Stand Up Event Giveaways
Posted by admin
Posted on June 14, 2022
Planning a summer event on a budget? It's time to choose giveaways like Keychains to help you leverage the event and further build on your brand awareness. Before you give in for the temptation of ordering the same promo product you ordered for your last event, why not shake things up with customized Keychains?
A surprisingly effective promotional tool, custom keychains are an instant crowd-pleaser during events at all times of the year! They're extremely useful and ensure incredible exposure for your brand.  Did you know that keys are one of the most misplaced items in homes? So, handing out custom keychains will help your prospects to keep their keys safe and well sorted while they travel.
Versatile
Keychains  are one of the most flexible promotional  products at home, office or even on the go. These everyday items create engagement and brand exposure anytime customers use them. As a promotional item, they often end up  on work desks, kitchen, bags, and even on our car dashboard. That is how versatile keychains are.
Whether you offer them as a desktop promo gift, on-pack offer, or an event giveaway, your recipients will not throw away such a good and useful freebie. Make them even more desirable in the eyes of your audience by adding creative taglines, logo and artwork. Being light weight and compact, you can even combine it with other promotional products.
High visibility
As keychains will fit into pockets or bag, they are easy to carry around. Best of all, every time your recipients take out the keychains, your message printed on it will get a great display. Thus, these high utility items will keep your message active.
Limitless options
Keychains are available in a wide range of models including multi functional models like flashlight Keychains or bottle opener keychains among others. More the utility more will be the brand exposure. So every time they use it to access their keys or for the additional function, your message will get a wide angle display. Available in a wide range of colors, custom keychains will complement your branding theme easily.
Fully customizable
Keychains are fully customizable and hence can be printed with your brand and message in your color preferences. As keychains remain in plain view of the audience at all times, your brand visibility will go up manifold when you use high utility gifts like keychains as your swag.
Ideal for target promotions
Being portable and easy to mail out or distribute in person , you can use keychains to promote your brand anywhere.
Looking for more ideas? Reach out to our team for tips that will help you tap into the promotional potential of custom Keychains