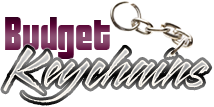 Planning your budget While Buying custom Key chains
Posted by admin
Posted on February 19, 2016
Looking for a subtle way to get your message out to your target audience? Look no further than these custom keychains. Popular and always in use, keychains make a simple yet effective way to grab attention and to put your logo right in front of your clients minds. Buying custom keychains can be a prudent marketing tactic but planning your budget will have a great role in choosing these gifts.
So here are a few tips to remember to ensure the best value for your promotional dime.
Bulk orders will carry the best rates
Placing your orders in bulk will carry the best discounts, which will ensure a significant savings over the time. Check out these top sellers of phone speaker keychains that will cost you just $1.59 when ordered in a lot of 100 pieces!
Free online design proof
Having the right artwork will add up to the value and promotional potential of any custom gift. We are happy to offer 100% free online artwork assistance and design proof on custom keychains.
ROI is important
When you invest on any custom gift, it is important to calculate the Return on Investment. Custom keychains ensure repeat impressions and more value for your money over a period of time. These custom gifts should ideally retain the existing clientele and reach out to a wider bottom line. Functional gift items like keychains that nobody can do away with will make the most sensible and safe investments in promoting your brand.
Popularity
Keychains make popular gift ideas as everyone uses keychains in their daily lives. Light weight and easy to distribute, custom keychains are well suited for mass mailer campaigns and tradeshows. Every time they use these daily use items, your logo will create an impression among the onlookers.
Here are some of the custom keychain models that can be considered to promote your brand.
Keychains with bottle openers : Custom slim bottle opener keychains make perfect hand outs as these offer the double convenience of two essential tools of bottle openers and keychains. These make great items in gift packs and can be considered as thank you gift or acknowledgement token during or after some events. These logo keychains will make a perfect handout for budget promotions.
Tear Drop Mini Light Keychain Tags : These unique and inspiring gifts offer plenty of space for imprinting your message and will surely leave your recipients pleased. These small key holder coupled with a lighting source can be slipped into even pockets or wallets, which give your recipients yet another reason to carry these wherever they go.
Planning to use custom keychains as logo gifts during your promotions this time? Call us at Budget keychains for the trending tips and trends.