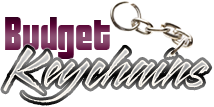 Personalized Keychains – The Key To Success In  Business Promotions
Posted by admin
Posted on July 27, 2020
Keychains may be modest items but these carry tremendous promotional potential. Keychains are the best proof that you don't need a fancy gadget or a big budget to get your business message across. Once you hand out imprinted keychains your brand visibility will last for years and every time your recipients reach out to their keys your brand exposure will get a spin! The best part is the countless design options and models that make it easy for you to match your company's brand identity.
Gone are the days when keychains used to be boring and plain rings that were designed just to hold keys. Today, keychains have evolved to be stylish accessories and  utility tools that can perform multiple functions and make lives easier.
 Here are some popular options
 Flashlight Keychains
If you want your custom keychain to travel on wallets or backpacks for sure,  flashlight keychains will make a great choice.  It is a convenient way to find lost items in the dark and to make your recipients feel safe and reassured. Choose from a wide range of models and colors.
Bottle opener keychains
Popping the top of bottles is an important part of the cocktail party etiquette. Open the caps elegantly and in true connoisseur style with these bottle opener keychains. The best part is that your prospects will have an opener at easy access every time they carry these keychains. Choose from a range of shapes and colors that match your theme. These make great mailer gifts or contest prizes as well. Customize these with your brand, message and artwork to get your message right into the hands of your audience. A life saver at parties, key shaped bottle opener keychains are one of the most appreciated gifts.
 Germ utility keychains
An innovative model that has hit the shelves in the post pandemic days, these multi utility keychains will help your recipients to avoid touch points and press ATM keys or elevator buttons without using hands. It goes a long way in halting the transmission of diseases and the exposure to germy surfaces.
 Carabiner  keychains
Trendier and more portable than average keychains, carabiner keychains are the best companions of the outdoorsy crowd and people who travel frequently. Your brand and message will be seen as far as the hiking trails, biking tracks and more. Easy to attach to backpacks or belts, carabiner keychains ensure the ultimate hands g free option that the active crowd needs. Choose from a wide range of models and colors
Custom keychains are thus a great way to promote your business or even pass out as party favors. These are things no one throws out because of the high practical use for it. Are you  making  keychains your promo tools this season? Share your thoughts with us on our facebook page.