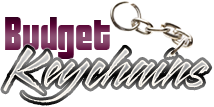 Diversity Of Custom Keychains  Spark Off Innovative Promotional Ideas
Posted by admin
Posted on July 28, 2020
You're only as good as the tools you use!  This axiom highlights the importance of the promotional tools you are using. Having the most expensive promotional item may not take you far in the competition because what matters the most is the popularity and utility of the custom gifts that you choose rather than its price!
Choosing value added handouts like keychains is a proven way to enhance brand reach and build goodwill among the audience.
Benefits that are hard to miss!
Custom Keychains are budget friendly, which makes it a great choice for mass promotions like mailer campaigns and tradeshows. Being compact and light weight, these are easy to store and distribute as well.
The infinite models on offer are another big plus of keychains. You can easily match your theme or color of your promotion by choosing an appropriate keychain model. Whether you are investing on classic metal keychains or something causal and funky like novelty keychains or the  elegant leather keychains, we have something  special for everyone.
Combo keychains that bring together multiple features other than plain keytags are a rage these days. Afterall who doesn't like to get more? Marketers too can stretch their promotional dollars with these keychains as these will enjoy twice or thrice the visibility than ordinary keychains. Every time your recipients use  these logo items as keychains or for its other features  your brand image will get a wide display.
Flashlight keychains
 Your prospects will be impressed with flashlight keychains that offer the dual utility of a keychain and flashlight. The slim design makes it portable and easy to carry around without adding to the weight of their pockets!
Tape measure keychains
It's easy to see why a lot of people prefer tape measure keychains. It is useful at home, office or even cars. Whether it is for DIY tasks like   building garden hedge or a kitchen cabinet, a tapemeasure makes a great handout to consider. Versatile and always useful, these come handy for even seamstress or for the fitness freaks to measure the abs!
Multitool keychains:
Popular among the outdoorsy crowd and the active audience, these high utility multi tool keychains will make a great addition to the tool box at home or office. Needless to say, your brand imprinted on it will get a lot of attention in various social settings. Whether it is to fix or mend things at house or to cut fruits or open cans at the camp site, these versatile tools get used very often.
Which custom keychains are your favorite choices? Share your thoughts with us on our facebook page