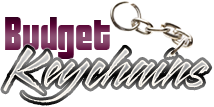 Why Bottle Opener Keychains Make Infallible Promotional Items
Posted by admin
Posted on July 23, 2020
Ever tried to open a bottle of your favorite drink without a bottle opener? It can be hard and even dangerous if you try to  pull out the cap with teeth or by banging it on the edge of the table. Why take unnecessary risks when you can make the act of popping open the caps an art  with custom bottle opener keychains?
Businesses will find promotional bottle openers a great way to popularize their message and get their brand right into the hands of their prospects. Offered in a wide range of interesting shapes, these combo items enjoy a high retention thanks to its dual utility and high value.
If your target audience comprise of a young party friendly crowd, bottle opener keychains will make a great choice. See how your brand will be on the face of anyone who sees your recipients open their bottle. This happens more often than you can ever possibly expect! Whether it is at home, office or on the move, bottle opener keychains will make you  party ready any time anywhere. The best part is that as these also happen to be keychains you will never forget to carry these party staples as well
 Let's be frank about it!  Wine themed custom gifts hold tremendous business opportunity thanks to its popularity among people.  No matter what business you are in, you can turn the happy hours of your audience to your advantage by advertising on promotional keychains that also happen to be bottle openers.
Designed to last for long and look good, these custom keychains will keep your message in plain sight of your audience for a long time. Budget friendly and highly visible, these gifts can be employed in every promotional contexts like mailer campaigns or tradeshows. By investing in these logo items that your recipients will use for a long time, your brand will get countless impressions at one time investment.
If you have a business that caters to an adult audience, there are not many handouts that can match the staying power of bottle opener keychains. Whether it is parties, tail gate events,. barbecues or social gatherings these helpful tools will make excellent conversation pieces as well. Choose from an interesting range of shapes and themes like animals, sports items , fruits and a lot more to align with your branding theme and get your audience engaged with your brand in a fun manner.