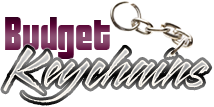 Personalized Keychains – Priceless Gifts That People Cherish For A Life Time
Posted by admin
Posted on November 21, 2018
Holiday season is a great time for marketers and individuals to look for special and unique gifts that will leave a lasting impression in the minds of their audience. If you think that we are talking about some pricey and luxury gifts, you could be in for a surprise. The gift item that is being featured here is custom keychains, which will easily get your audience hooked to your brand and lock them in.
An effect marketing campaign needs a hook that will draw the attention of the customers and make them take a second look at your message. You need a gift that will grab the attention of your customers and tempt them to ponder more on your brand. Keychains can do this and much more on a budget.
Logo keychains are a walking billboard for your brand because they are used daily and get attached to the most precious keys that keep the belongings of people secure. This keychains will give businesses a considerable impact in their promotions. Keychains not just reminds people about your brand but get the message of what exactly your company does.
It is not just the bottle opener keychains that are making headlines. Choose from a range of interesting models like novelty keychains, multi tools keychains or flashlight keychains among others to suit your promotional theme and audience choice.
 We have rounded up a few of the best selling models that will help you get started
Tape measure keychains: This keychain that doubles up as measuring tape will make great handouts for promoting building projects, fashion designers, fitness centers and more.  Your audience will indeed be pleased to have a handy tape ensure right at their finger tips for all those unforeseen emergencies.
Flashlight with compass keychains : These high utility handouts will make great gifts for adventure travelers and outdoorsy people as they will have a flashlight and a compass on hand every time they carry their keys.
Baseball stressball keychains: it is not just a keychain but a smart way to beat the stress on the move and a delightful sports souvenir for the baseball fans out there. Put your brand and message on these to turn them into high utility gifts that everyone will love.
Which of these keychains are you planning to make your marketing tool? Tell us your ideas on our facebook page.
Share and Enjoy