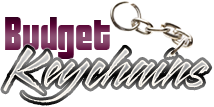 Custom Keychains – Make Repeat Brand Impressions without Repeat Investment!
Posted by admin
Posted on November 22, 2018
Custom keychains once handed out will continue to make impressions for your brand that too without having to put in any repeat effort or investment! By handing out something your recipients can actually use in their daily lives, you can ensure consistent impressions for your brand. Every time they carry these imprinted keychains, it is not just they are reminded of your services but anyone who sees it will also get a fair idea of your business line.
You can even consider using interesting combo models like bottle opener keychains, which will get used more than a plain keyring. These quirky models will take your brand to party tables and bigger crowds, without any further investment or effort. Every time they use it to pop the bottles or to carry the keys they will feel develop an affinity towards your brand. Promotional keychains will stretch your promotional dollars effortlessly unlike the customary holiday gifts that could be expensive. Though keychains are budget friendly they still make a massive impact.
Keychains make simple handouts that start conversations and give a friendly profile to your brand. If you are looking for a fun and feisty holiday gift, look no further than brilliantly colored novelty keychains that are available in countless shapes. If you want a professional gift then leather keychains or metal keychains will be better choices.  Even the greatest generic gifts could be forgotten by your recipients in the course of time. So  make sure to customize these with your logo, artwork or contact details to make it personal and ensure that you business will remain in the plain sight of your audience.
Which Businesses can use custom keychains as gifts?
The best thing about promotional keychains is their universal appeal as it will tick the boxes of both party favors and B2B gifts. Keychains are highly appreciated gifts that are here to stay for a long time even in this digital age of keyless security and biometric locking. Add to it the big plus that keychains can be used to promote all types of businesses thanks to its versatility.
Keychains evoke a sense of caring and protection, which will further enhance their trust in your brand. Everyone needs keychains in their daily lives to keep their multiple sets of keys safe and easily accessible. Most people even rely on brightly colored or uniquely shaped novelty keychains to identify their keys. Just imagine the visibility your brand on these keychains will get every time they carry the keys around to office or during transit
There really is no limit to what type of business can employ custom keychains as their promotional items. These expressive and thoughtful promotional gifts can be used as gift bag items, mailer gifts, or even stocking stuffers thanks to its light weight and compact design and the fun models on offer.
How was your experience of using custom keychains as your promotional items? Share your thoughts at our facebook page and join the conversation.
Share and Enjoy