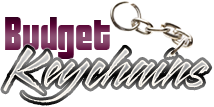 Printed Keychains – A Practical Everyday Reminder
Posted by admin
Posted on November 20, 2018
Though printed keychains might not be the first thing that comes in your mind when you think of promotional merchandise, the sheer utility of these items have made them potent marketing tools. Let's be frank about it! Nobody can deny the practicality of keychains. Though there are countless promotional items that can be used for brand recognition, there is something that makes keychains a cut above the rest.
Promotional keychains are a practical way to advertise because everyone will use them several times every day unlike most other promotional items. Keys are one of the most safely guarded items in every home or office because getting the keys misplaced can have disastrous consequences and that is another reason why keychains make important custom gifts.
Imprinted keychains have more reach and visibility as promotional items because these are easy to carry around and highly useful for your prospects. Every time they use these logo items your brand and message will enjoy a wide angle display.
Repeat exposure enhances brand popularity
The portability of imprinted keychains allows repeat exposure, which in turn strengthens your brand recognition. Keychains have one of the lowest costs per impressions as they will make repeat impressions for a very long time without any repeat effort or investment. The best part is that keychains are not just useful items but make eye catching collectibles as well, which will further enhance its popularity.
How keychains make potent marketing tools
Keychains can leave a long lasting impression in the minds of your audience because you can easily choose a model that matches your product line or business. For instance a hard hat keychain will make a great handout to promote construction companies and brands. Every time your recipients use it at work or during transit everyone around will take a closer look at these quirky keychains and your brand will get an attentive secondary audience. Keychains often make an engaging talking topic for people, which means anything imprinted on these will be seen by not  just your primary recipients but anyone who sees them as well.
Quirky keychains will pique quick interest in the minds of people because these are fun and amusing. These will ensure more repeat impressions, which is a slam dunk in marketing! Combo keychains that bring together the function of various other tools is another model to consider. For instance, bottle opener keychains or flashlight keychains will invariably get more exposure than ordinary keychains. Keychains have a tremendous potential for a mass outreach for a low price, which is what makes them a hard to beat promotional item.
Are you planning to use custom keychains as your promotional items? Do share your ideas and tips with us at our facebook page to join the conversation.
Share and Enjoy