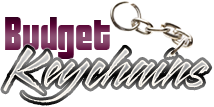 Personalized Keychains Make Great Stocking Stuffers
Posted by admin
Posted on November 22, 2019
The best gifts often come in small sizes! If you are looking for a unique yet useful stocking stuffer that everyone will love, look no further than custom keychains. Firstly these are budget friendly, secondly everyone needs keychains and last but not the least, it is available in countless models and colors to match the decor of the tree.
To make sure that the recipients love their stocking is to make sure that the stuffers you choose will not just pamper them, but offer something they may not have bought themselves. Whether it's fuzzy socks they can put on to feel cozy or a gift card to their favorite store, give them something they will love but wouldn't have wanted to spend their own money on.
Keychain stocking stuffer may be the last gift you're bound to think about. When you have a diverse group of recipients, you need gifts that will appease them all. This is what makes keychains a great choice.
A stylish keychain is an easy way to add a personal touch to something plain or boring such as car keys. An interesting keychain can even make the long drawn morning commute interesting. Custom Keychains may not seem like the most exciting gift at first. However, these make great choices because your recipients will see it every day.  Even after the Christmas frenzy gets over, these personalized keychains will stay close their hearts and homes!
Here are some of the models that you will find interesting
Guitar shaped keychains: Celebrate the holiday cheer at its best with these unique keychains. It is not just a music themed keychain but a bottle opener as well for the Christmas party nights. Your recipients will find your message imprinted on these pretty keychains music to their ears literally.  Available in a wide range of colors, these logo items will make a great stocking stuffer for sure.
Star Shaped Stress Reliever Keychains: Stars make one of the most important Christmas motifs. So, why not handout these star shaped keychains that double up as stress reliever. These keychains that are ASTM, Prop65, CPSIA and CCPSA compliant will make a welcome addition to the holiday bags and Christmas stockings for sure. Make it special by imprinting your brand and holiday greetings over them to steal the hearts of your guests!

Light Bulb Shape Tape Measure Keychains: These may not light up the trees but will definitely light up the faces of your recipients! These bulb shaped keychains feature a handy tape measure as well, which makes these highly functional.

Are you planning to use these keychains as stocking stuffers?  Share your thoughts.