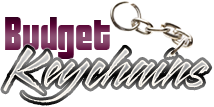 Perfect Keychains For Your Holiday Gift List This Season
Posted by admin
Posted on October 30, 2018
The exciting holiday season is almost here and everyone is already making plans for their vacations. Be it outdoor adventures, road trips or winter camping fun, this season has a lot to offer for the fun seekers and to unleash the fun tide. Paradoxically, holiday season doubles up as one of the busiest seasons of the year for marketers to make bigger sales and bring in more leads to their fold. Free gifts will go a long way to get the audience talk about your brand without any intrusive marketing pitch. Reports show that practical gifts like keychains get a lot of exposure and appreciation from the holiday crowd as these simple and nondescript items can save their day by keeping their keys safe and well organized even in the hustle and bustle of the holiday season.
Budget friendly and versatile, imprinted keychains are well suited to promote all types of brands and businesses. When you have custom keychains as your promotional gift, you are rest assured that your custom gift will never look out of place.
Still on fence? Here are some great custom keychains that will make a great addition to your holiday bags. Check it out right away.
Luggage tags
Nothing says travel like packing bags and the responsibility of getting it tracked at airport baggage counters. These trendy Mod luggage tags will make a thoughtful and practical handout for travelers. Offered in a multitude of bright colors, these luggage tags will grab easy attention. Marketers can get their brand messages imprinted in standard silkscreen colors to turn it into a portable billboard that everyone will love.
 Bottle opener keychains
Enhance the fizz and flavor of holiday travel of your recipients with these handy bottle opener keychains that are born crowd pleasers. Offered in various models and colors, these logo items will make heads turn no matter whether your customers carry their keys or use it to pop the top of the beverage bottles.
Flashlight keychains
There can't be anything more useful than a flashlight for people on the move especially in the unpredictable winter weather. Handout these flashlight keychains that offer instant light for your recipients. These trendy logo items will promote your brand every time your recipients use it to light up their way in case of emergency.
Whistle keychains
Holiday season is fun for some but adventure and outdoor thrill for others. These whistle keychains will make a useful handout for the outdoorsy clients as these keytags double up as a safety whistle during emergencies. Customize these with your brand and see how your message will reach a wider secondary audience in no time. Word of mouth publicity is an important aspect in brand building and these logo items will help you make consistent impressions without any repeat effort.
Need more? Browse our collection to find a model that suits your bills. Happy holiday shopping!