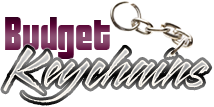 Custom Keychains- Great Handouts For Holiday Season Travel Promotions
Posted by admin
Posted on October 29, 2018
Holiday season is synonymous with leisure travel and road trips for most Americans. According to the holiday travel figures of United States Department of Transportation, the number of people travelling to destinations 50 miles or more away increases by 54% over Thanksgiving weekend followed by Christmas and New Year.
Marketers in the travel niche can make the most of the holiday travel season by putting their brand right in front of their itchy footed customers. Apart from announcing the best deals and combo offers, free gifts will go a long way in swaying the trends and flipping brand loyalties.
It is interesting to note that more than 60% of U.S. travelers would consider an impulse trip simply based on a good deal. So, freebies will make a great way to spread the word of your holiday offers and give wings to your announcements. Keychains may be mundane daily use items that have been around for a long time. However, the popularity of these essential items has only gone up even in the present robotic age.
If you are on a budget and on a quest for a gift item to rev up your holiday season travel promotions, look no further than custom keychains. Offered in a range of mindboggling shapes and colors, keychains will surely complement the holiday vibes. Easy to distribute and budget friendly, imprinted keychains will drive up your brand popularity and make your marketing message move.
Custom keychains make versatile brand reminders everyone can use. Cost effective and highly practical, these logo items make great handouts in travel industry tradeshows, mailer campaigns or store promotional events. When you use custom keychains as promo gifts you need not wrack your brain looking for the right size or the most popular colors to suit the specific needs of your audience. Keychains in any form will impress the audience and make a great talking topic. Customize these with your brand and message to make it unique and personal.
The benefits of promotional products in enhancing the brand exposure are well-documented. Now that you have one of the most popular and pocket friendly custom gifts of keychains to work for your brand, making a big impression is a lot easier. Popular gifts like keychains that everyone can use irrespective of age or gender differences will take a lot of stress out of promotions and will ensure a wide angle brand exposure with minimal hassle.
Have you used custom keychains as your holiday gifts before? Do share your experiences with us at our facebook page.