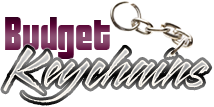 Case Study- Custom Keychains Are A Big Hit For Every Industry
Posted by admin
Posted on October 31, 2018
Case studies often throw open a vista of lesser known facts about promotional gifts. We often carry case studies that feature our customers in a bid to share some ground breaking or overlooked facts about freebies in business promotion.
 THE CHALLENGE
One of our clients, who has a chain of fitness centers in multiple locations needed a corporate gift small enough to be mailed out with holiday cards for the employees and patrons. The basic objective has been to enhance their brand popularity and they wanted a gift item that will work best for everyone.
THE SOLUTION
Our product experts helped the client to shorlist their gift choices to Rectangular Flashlight With Carabiner Keychains that would ship in time for them to send out with the annual holiday card. The flat design made it an ideal mailer gift while the carabiner feature matched the needs of their outdoorsy customers with an active life style.
PRODUCT SPECIFICATIONS
Rectangular flashlight keychain with carabiner will make a value added gift for every business organization. Low in cost yet high in popularity, these keychains are not just for holiday promotions but can also be effectively used as tradeshow swag and employee gifts among others. Ideal for travel, at home or office, these keychains that can be clipped over bags or backpacks will put your brand on a portability arc.
Features – Thin flashlight with silver metallic trim, non- translucent design, imprint area devoid of 6 black spots, Long life lithium batteries included and LED light bulb.
Product Size –2 3/8″ x 1″ x 1/4″
Available Colors – Black, Burgundy, Blue, Gold, Orange, Pink, Green, Purple, Silver, Red, Yellow and White.
Imprint area – 1 1/2″ x 1/2″, 1 1/2″ x 5/32″, 1″ x 1/2″.
Imprint Method – Full Color Process & Printed
THE RESULT
The key chains were a big hit with clients and prospects, which made our clients, rush back with a fresh lot. Sending out a small gift as a holiday season token has become a tradition among businesses. By slipping these light weight items into your holiday mailers, you can easily stand out from the holiday marketing clutter and leave a lasting impression in the minds of your audience. These promotional items can be used to announce holiday deals, grand store openings, rebranding and many such events and activities. Keychains will keep your message right in front of your audience and will ensure consistent brand impressions at one time investment.
Have you used custom keychains from budget keychains as your branding tools? Share your experiences at our facebook page to get featured. Hurry!