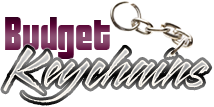 Employee Appreciation Custom Keychains- Best Handouts On  Budget!
Posted by admin
Posted on March 6, 2020
Ever wondered why employee appreciation is crucial for any organization? Studies show that 50% of employees would stay if they were tangibly recognized. Employees who feel that their feats are not meaningfully recognized will not go beyond their formal responsibilities at work.
The first way to show how much you appreciate your staff is to actually handout gifts that they see, handouts that they use and something that make their lives easier.  Budget friendly gifts like custom keychains will enable you to handout gifts more often without pinching your budget.
Employee appreciation events need not be confined to just a day in the year. You can show how much the team is appreciated every time they do a great job. You can even leave some surprise gifts on their work desks to make them feel special.
Why keychains?
Keychains are so versatile that you can choose any model to match your theme and budget. Nobody can have too many keychains! Check out some fabulous models that will add a pop of fun colors to their day and make a great talking topic among their friends.
The best part- when you opt for personalized keychains as your employee gifts there is no risk of you ending up with sizes that are too small or big for your recipients like in many other customary gifts like for instance apparels.
Here are some ideas to use Employee Appreciation Custom Keychains
As birthday favors for your employees
Celebrate happy birthdays of your team members and show how special they are to your organization. Birthdays are for gifts; and keychains will make a great choice that everyone will appreciate. You can even choose keychains that match your business theme. For instance, a biking club can consider these bicycle shaped keychains in various color choices as birthday favors for their team.
Appreciate Team wins
Every time your team attains their goals, think of handing out appreciation gifts . No. I shaped keychains will make a subtle way to convey the message that your team is number one! It doubles up as a flashlight too, which makes it doubly useful for your employees.
As Thank you gifts
Thanks you notes and gifts are not yet dead. Tell your staff that you appreciate them for their support and effort with some thank you gifts. Keychains are something everyone needs. The best handouts are the ones that your recipients use actually.  Make sure to personalize  keychains with your brand and tagline.
Bottle opener keychains will make a perfect choice to enhance the celebration mood and the party hours ahead. Whether your team use it to pop the beverage bottle cap or  take out the keys, your message will  make them feel right on top of the world!
For more employee appreciation custom keychains, browse our collection.