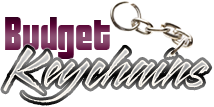 What Makes Custom Keychains One Of The Most Common Promotional Gifts
Posted by admin
Posted on May 27, 2016
Custom Keychains are very well accepted and used for a long time by the masses. Most people rely on these ubiquitous items to manage different sets of keys of their home, office and cars and every time they carry these keychains around, your logo will enjoy a wide angle display. But have you ever thought of the benefits of keychains that make it one of the most common promotional gifts?
Here are a few plus points of keychains that you may not even have thought about.
Long retention
The best part is that keychains enjoy a long retention as people often identify the different sets of look-alike keys in their possession by the color and shape of their keychains! Often recipients will ask for an extra keychain at tradeshows as they fully understand the value of keychains. So, make sure to have attractive keychains and novel designs as these will get lapped up fast by your recipients than ordinary looking key rings.
Key Chains make interesting banter topics
Your recipients will love to show off these unique and attractive keychains, which often becomes a conversation topic at parties and road trips. Just imagine the attention that a uniquely designed car keychain can get as it sway and swing in front of your eyes till the end of your trip!
Available in a range of price rates depending on the finish and the material used, keychains can fit into any promotional budget. Choose from a range of interesting models like metal keychains, flashlight keychains, bottle opener keychains and more and see how these pint sized gifts can unlock the doors to success for marketers. These days, there are even electronic keychains which will help you locate your keys after a party or an event.
Keychains can complement your business
Imprint your logo and message prominently to ensure the desired mileage and brand exposure. Choose keychains that complement your brand or product. For instance tools and hardware keychains can be used to promote emergency maintenance service providers while novelty keychains will be a good option to promote sports leagues, schools or youth clubs.
Functional
Keychains are easy to distribute and are light weight, which makes it a perfect choice for mailer campaigns, gift bags and tradeshows. Keychains are available in various models including metal, plastic , leather and more. You can even add up to the utility of these keychains by opting for multi tool models that include flashlights, screw drivers, mini torch and many other daily use items. The more useful the keychains the more will be its popularity and your brand exposure. Studies show that people prefer functional items that they can actually use in their daily lives.
Now that you have decided to employ custom keychains for your promotions, shop right away. If you find the task of choosing an appropriate custom keychain from the countless models on offer, quite overwhelming, call us for selection tips and ideas.