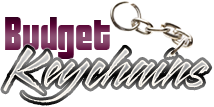 Novelty Keychains – Promotions Made Better
Posted by admin
Posted on June 29, 2022
Novelty Keychains are an excellent example of innovative merchandise. It will also give your fans the impression that you are not just here to offer mere services but leave a lasting brand impression by providing functional giveaways.
Add a fun twist to your promotions by handing out custom novelty Keychains. Available in a wide range of models and price rates, novelty Keychains will complement any branding theme with ease. From animal shaped keytags to sports themed models and more, you can literally choose from any shape under the sun to make your branding more interesting.
Improves Brand Awareness
Matching this creative merchandise idea to your marketing strategy will certainly make people take note of your brand. It is a subtle way to get them recognize your brand  and enhance brand awareness.
Personal Impact on the Consumers
Consumers will absolutely love to obtain customizable promotional items that will be useful to them. Keychains are something everyone needs. This powerful marketing strategy may leave a personal impact on them and will create a good relationship between your brand and the recipients.
Custom novelty Keychains are definitely innovative and functional. It will indeed make your brand stand out in the competition and engage your audience with a light hearted dialogue with your brand.
Versatile
Custom keychains will indeed make versatile handouts that will never look out of place in any event. It is beyond seasonal fashion trends and preferences and will always remain popular among all age groups and demographics. It will even make excellent collectibles for people. Thus using novelty Keychains to promote your brand can be very timely and beneficial for everyone.
Handiness
Small and handy, keychains are also easy to carry for your recipients wherever they go. Ideal for any indoor and outdoor activities, as well as for homes  hotels, or car, keytags enjoy an incredible utility in different settings. You cannot deny the fact that these compact items can bring your brand's name wherever your recipients go.
Popular
After all, who would not love receiving a trendy keychains for free? Customers will surely be excited to get these freebies as they are functional and decorative alike. They would love the benefits they can get from it. Thus these simple handouts will boost the brand's awareness and attract more potential buyers.
If you wish to make novelty Keychains your marketing tools, reach out to our team for unique customization options that will increase your brand value. We would love to hear from you!